It's all in the name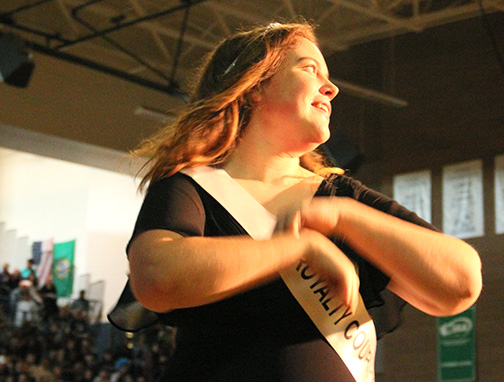 Hang on for a minute...we're trying to find some more stories you might like.
The name 'Blair' evokes an assembly line of thoughts for GP students. First, the thought of Mr. Blair comes to mind, the well-loved and infamously sarcastic history teacher.
This is followed by the memory of his son Baylor Blair's time at Glacier Peak as 2016 Homecoming King and a proud band geek. Then one's mind wanders to The Blair Witch Project, then Blair Waldorf from Gossip Girl, finally landing on Katie Blair, daughter of Mr. Blair and sister of Baylor. Or at least this is what Katie believes.
"Baylor was the king of the nerds. Every day I carry the same textbooks he once did, as well as the burden of his legacy."
For the first 17 years of her life, Katie was devoted to hiding beneath the layers of self-hate and sweatshirts, bracing herself for the cold of her brother's shadow.
"People always compare me to my family, and it's just something I have to live with."
She considers herself maimed by her last name, as well as her One Direction obsession in middle school (unrelated, but equally as upsetting for all involved).  Yet, her peers have learned to look past the 'Blair', and instead focus on the 'Katie.'
Hiding her face in her Harry Styles hoodie, she couldn't see how others grew to love her staccato laugh and comforting demeanor. She was welcoming to all except for herself, and the students decided it was time to return the favor. Katie was the only person surprised when it was announced that she was voted onto homecoming royalty court.
While she may not be the king of nerds, at the very least she is a princess. And her reign is only just beginning.