Best Food At and Around Disneyland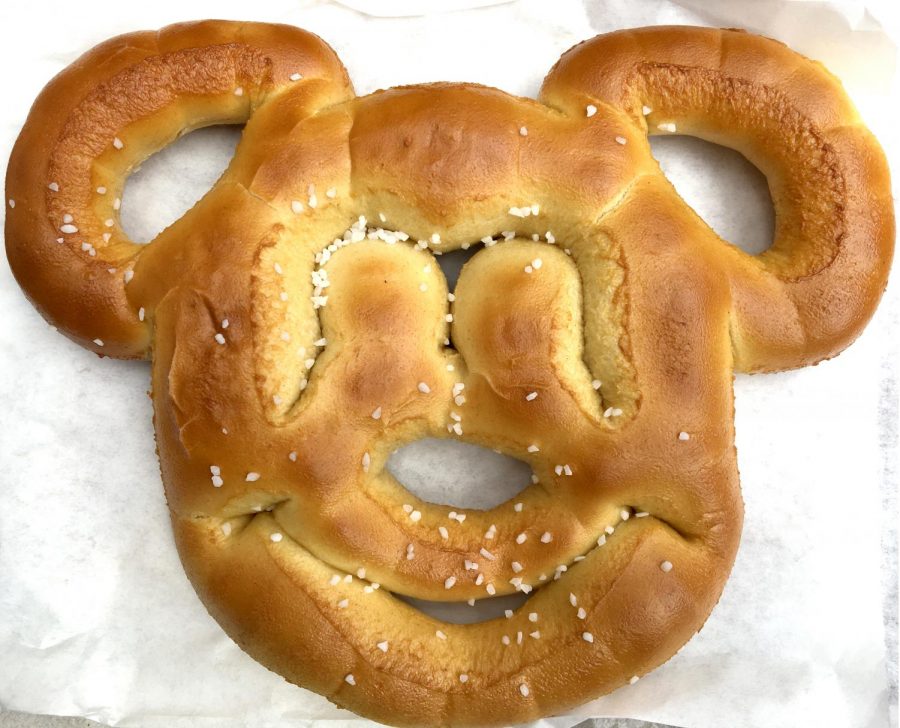 During my stay in Anaheim for a Publications journalism convention, I dined out at many restaurants.  I found that Disneyland and the surrounding area had many delicious food options and a few that I would avoid.
Among the many treats at the Disney theme park, you can find a delectable, tangy orange, pineapple, and raspberry Dole Whip, and the iconic Mickey soft pretzel.
At Downtown Disney, you can find many restaurants and cafes such as Salt & Straw, and ice cream café.  Salt & Straw had an odd, yet fantastic selection of flavors, including many dairy-free options like the vegan Dandelion Chocolate Hazelnut Cookies & Cream, and Orange Blossom Sorbet w/ Edible Flowers.  The vegan chocolate ice cream was creamy and rich, while the orange sorbet with flowers was juicy and refreshing. https://saltandstraw.com/
At California Pizza Kitchen, I enjoyed the Roasted Veggie Salad, containing many different seasoned vegetables and a savory balsamic dressing. https://www.cpk.com/
At Carnation Café in the Disneyland park, there is a fantastic Chef's Vegan Burger with a delicious, spicy chipotle sauce. https://disneyland.disney.go.com/dining/disneyland/carnation-cafe/
One meal I disliked in Anaheim was at Jimboy's Tacos, where I tried an unappetizing "American taco" which had a greasy, flexible "hard shell", and little flavor.  A Disneyland meal to avoid is the Vegetarian Jambalaya, which was very spicy and not very good.