Live Music Concerts Are Starting to Reemerge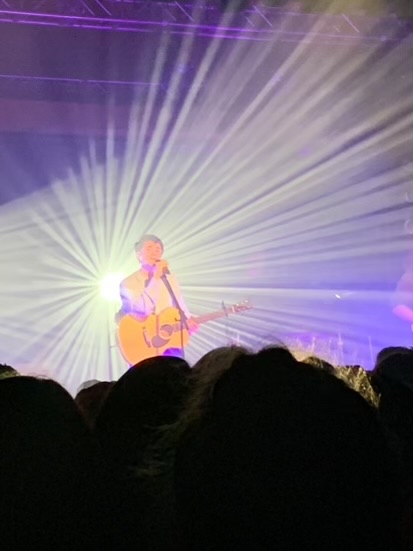 When Senior Brooke Bohan received her second vaccine shot, the next big event on her agenda was a concert at the Showbox Sodo to see Alec Benjamin.
The venue reopened this year with limited capacity and proof of full vaccination for all attendees.
The fact that concerts were already coming back was a surprise to many, but after a year of online school and lockdown, Bohan was ready to see one of her favorite artists live. The tickets cost $66 per person, less than usual, but after a friend invited her two weeks before it happened, she was quick to say yes.
"There were about 1000 people there and everyone was vaccinated so I actually felt safe. Plus, I got to meet him which was amazing," she said.
Some smaller and outdoor concert venues are starting to open up and offer limited capacity shows with the hopes of finding attendees who are willing to be vaccinated in order to attend. Other venues are having no trouble selling tickets to willing customers desperate to see their beloved artists. "It was a safe space and everyone was so kind to eachother," Elise Nilsen said.
Nilsen just went to the Harry Styles concert at the Tacoma Dome. "It was weird seeing so many people in the same place, but it all was an incredible experience and I wish I could go back and do it again," she said.