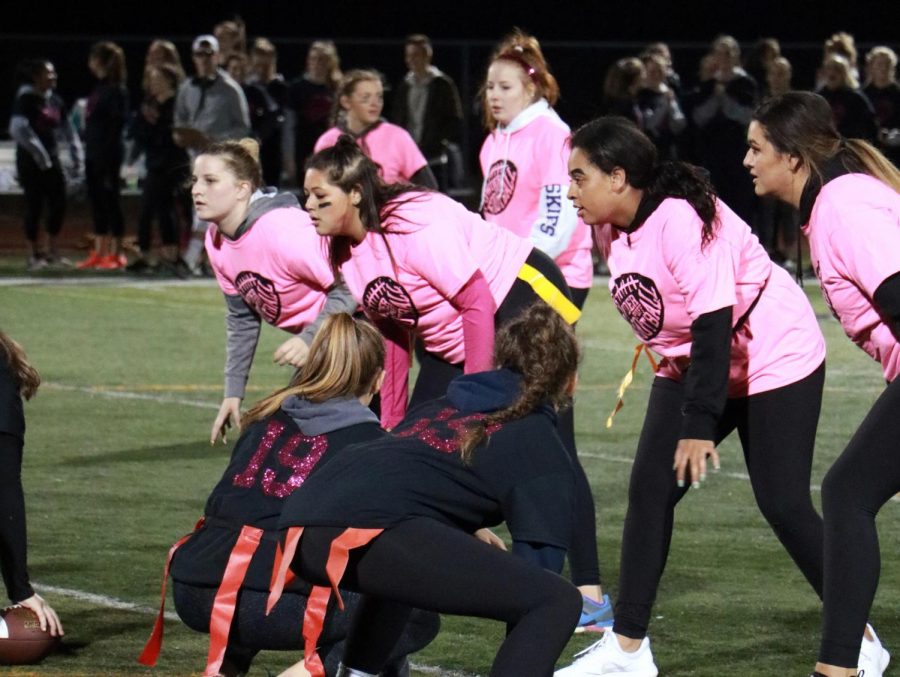 Morgan Raymond
This years Powderpuff football game will be on Oct. 17 at 7 p.m. Some of the junior girls will be playing a flag football game against some of the senior girls.
Junior Emma Tutton joined the junior team to meet new people. "I decided to do Powderpuff because I wanted to be a part of the school and have a fun time with my friends. I'm looking forward to getting to know all the girls on my grade and just being part of a team," Tutton said.
Junior Aryanna Lopez is also excited to play in the game.
"I wanted to do Powderpuff because I realized I need to get out of my comfort zone and meet new people. I love that it's activity you can do with your fellow classmates and you can have some fun," Lopez said.
This year will be senior Brooke Dolleman's second year playing Powderpuff.
"I'm doing it again because I had so much fun last year and it was a great experience," Dolleman said.
Cody Horton is one of the football players that is coaching the junior girls.
"Being able to teach somewhat of what I know to the girls and just playing the game is pretty fun. It's also pretty funny to watch too," Horton said.
Lopez has been preparing a lot in order to play her best. "I'm just making sure I know our plays, and know exactly what I'm supposed to be doing," she said.
On the other hand, Brooke Dolleman isn't too worried about having everything down.
"I just wanna have fun because it's my last year in high school. I don't want to be stressed out about it," Dolleman said.
Overall, many people said that Powderpuff is definitely a fun event to try.
"I would recommend Powderpuff for next years junior and senior girls because it's something where you can make new friends, you can play something that you never thought you could and you can create great memories that you'll remember in the long run," Lopez said.