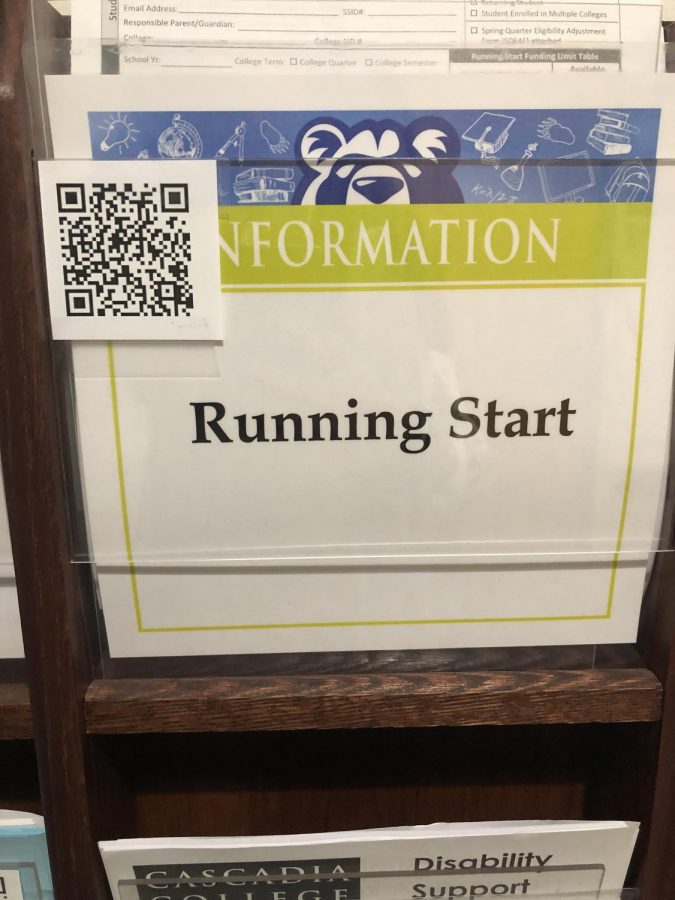 As the tests and quizzes are flying around high school, Running Start students are signing up for new classes for the winter quarter. For some, their opinions about RS are much different from what they first thought.
"I thought Running Start was going to be super hard. Like all the homework was going to be overwhelming. I was wrong. It is actually very much like you can do it when you feel like as long as it is turned by the due time," junior Makayla Meals said. 
Junior Jeanelle Doty is taking all online classes through Cascadia. 
"I love Running Start. I feel like it's so chill, and it's quite a different environment compared to high school. I like my classes, and I feel like, at least for me, I would be more stressed than if I didn't take Running Start," Doty said. 
Even though it has only been seven weeks since the first day of college classes, Doty and Meals have both learned to manage their school and extra-curricular lives.  
"I love Running Start. I love that you can choose the classes and time that fits best for you. I feel like Running Start was a good decision, it is a bit more mature than high school but it is very manageable," Meals said. 
Doty feels much the same way. "Running Start has taught me a lot abut many things, including college life, and I also took classes I never thought I would enjoy, but did," Doty said. 
But, like everything in life, there are always pros and cons. 
"Some pros of Running Start is making new friends, paid tuition, two hour classes and high school and college credit. Some cons would be two hours of homework per hour of class, you also have to plan around your college classes, and there are strict grades," Meals said.
Through the cons and pros, both juniors are enjoying Running Start and everything it offers. One quarter in Running Start is equivalent to an entire year in high school. For example, Meals is taking a U.S. History class at Cascadia. When the quarter ends, she will be done with U.S. History for junior year. So, 45 days in college or 180 days in high school. 
"As this quarter's coming to an end, I feel like it has been really helpful for me, and I'm honestly excited for the next classes I'll be taking," Doty said.