First Lego League Robotics Competition Results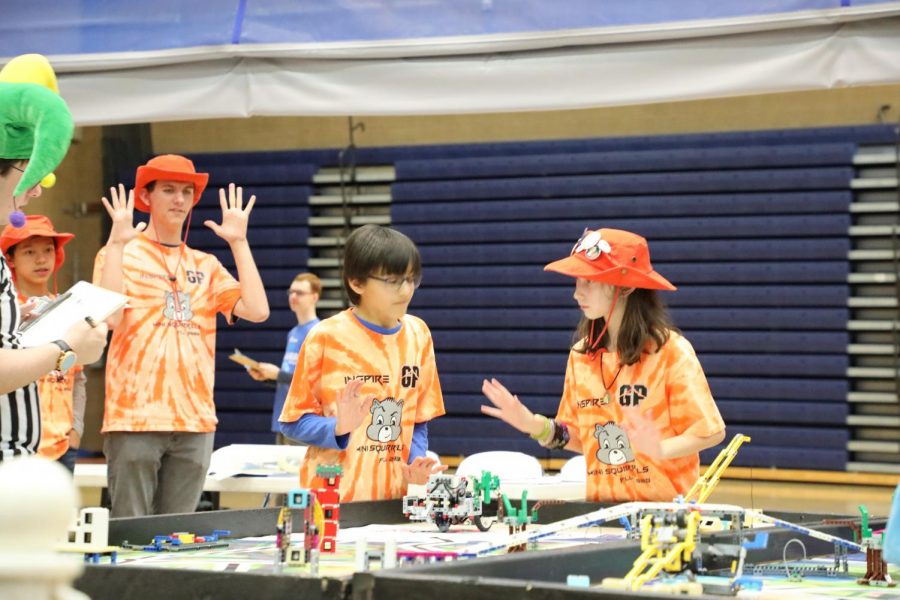 For the past five years, at the beginning of every December, the local First Lego League robotics competition was held right here in the gym. This past Saturday, December 7 and Sunday, December 8 over 30 teams of elementary students, grades four through eight, competed each day.  
The robotics teams went through three rounds of judging, the most notable of which was for a Lego robot they built that moves things around and attempts to complete 12 tasks. Glacier Peak Robotics students have been mentoring teams from Cathcart Elementary and Totem Falls Elementary because their schools do not have Lego teams.  
The competition is planned by a national organization, but it is up to our local community members to make sure our local competition happens and goes well. Preparation for this event has been going for a long time. According to Glacier Peak's Robotics Team advisor, Sean Wilson, Glacier Peak mentors and their teams have been meeting "once or twice a week planning or building their robot, working on their projects, working on their other presentations since before school started in September."
The event itself was planned last spring, with robotics members deciding upon things such as how to organize the teams and where to hold each portion of the event. Preparation for the competition really kicked into high gear the week before the event, when the planning team purchased food for the volunteers and conducted the final touches.
There were 50 to 70 volunteers each day. Robotics club members helped with every aspect of running the event, from coaching teams, to escorting teams to judging rooms, to photographing and refereeing the competitions. The competition results in several judged awards as well as one grand champion.
Wilson said that a team mentored by GP won their first judged award this year. This was an exciting feat, since it is the first time any GP-mentored team has won a competition at this level.