Grad Requirement Turns into Rewarding Experience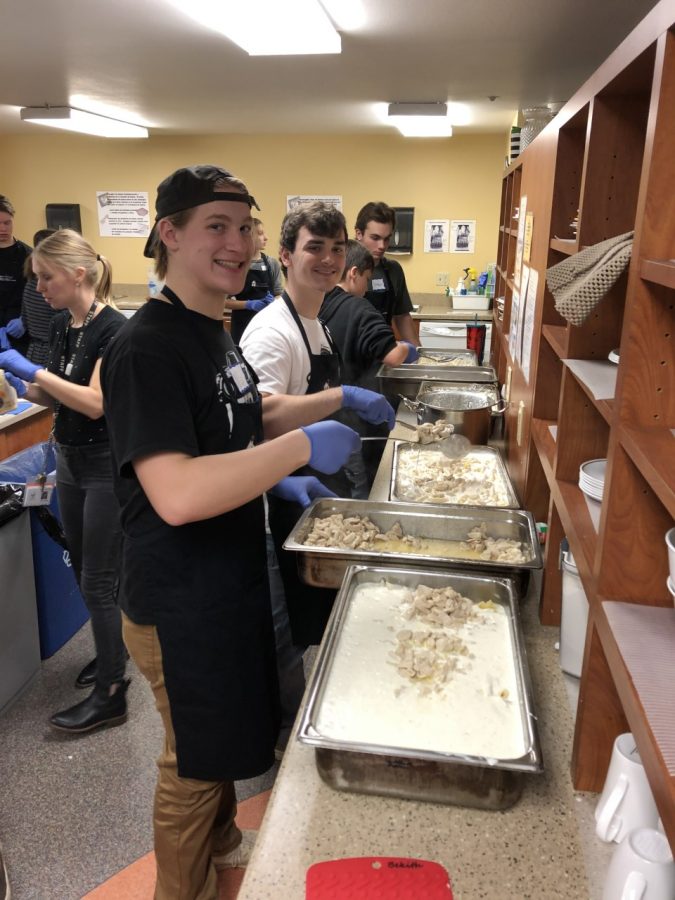 On January 2, a group of senior students went to the Ronald McDonald House in Seattle to volunteer. As a senior, there is a graduation requirement that all students must complete 10 hours of community service. The Ronald McDonald House is a nonprofit organization who assist families in need while their children are seeking medical care at local hospitals.
Many families stay at the house for extended time periods, some months or even years. During the week, Monday-Thursday, volunteers help make the families dinner. This may sound like an easy task, but on any given night, the volunteers may be cooking for 70-150 people. That being said, a volunteer group must have at least 10 people to cook the meal.
The students made baked fettuccine alfredo, garlic bread, salad, cookies and brownies and prepared a variety of vegetables for all of the families. The students arrived three hours prior to dinner to ensure the meal would be ready. While cooking, many students were fulfilling their grad requirements and not thinking about the service.
"It wasn't until we began serving the families that I realized the impact of what we were doing. Many families and their children thanked us repeatedly for volunteering. It made us all feel really good," Erica Holtgeerts said.
The students cooked for 85 people. After serving the residents, the students were able to sit down and eat the meal they had cooked and were surprised by their efforts. "The food was tasted surprisingly very good! Everything was cooked to perfection, especially the garlic bread," said Tristan Hawk
Many of the children receiving treatment came over and talked to volunteers and  thanked them again. The volunteering was more than just community service for credit, it was a rewarding activity for all parties involved.