Think Global, Start Local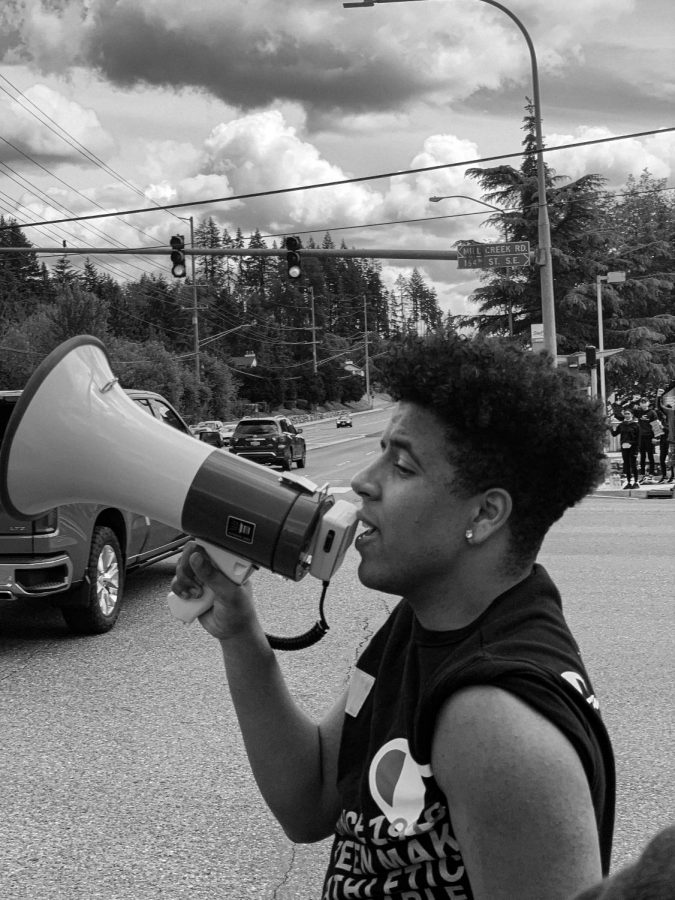 If you have found yourself driving down 164th in Mill Creek the past two weeks, you might have noticed the crowds of people flooding each corner of the intersection at the bottom of the hill. No, these are not passionate adult protesters. No, these are not passionate college kids. These are wishful high school students. Ranging from the ages of as low as 12 years old, hundreds of teenagers have been crowding this intersection to peacefully protest day to day. Keyshon Rife and Daniel Jenkins, soon to be seniors at Archbishop Murphy High School organized these protests themselves.
"It was something I felt like I needed to do. Seeing all the horrible things happen over the news and not being able to do anything but voice my opinion and frustration on social media. Protesting, I felt empowered, i felt like my voice mattered." Rife said.
During the protests, Rife expressed his experiences growing up in our community as a young black man.
"When I walked out the door this morning, I turned to my little brother to say see you later, and he said to me, 'Please try not to get shot in the back out there today' a world in which that is our reality is not what I want my little brother growing up in." Rife said.
What they originally expected to be a few of their friends protesting together, quickly turned into hundred of teenagers, increasing in numbers each day, using their voices to show hope for the new generation. throughout the protests, Rife and Jenkins held conversations with the Mill Creek police officers, showing their understanding for each other. The officers expressed to them the deep respect they had for the boys for making an impact in their local community and doing it so peacefully, some officers even held signs and marched with the crowd.
"I was in no way expecting the protests to have as big of a turn out as it did." Jenkins said.
During one of the protests, while Rife was holding his megaphone leading the crowd in chants, a man walked up to him and handed him 120 dollars, all of the cash in his wallet.
"You just changed my sons life. Thank you." the man said to Rife.
Also, a local 3rd grade teacher approached Rife and Jenkins and handed them 20 small pieces of paper.
"My 3rd grade students wrote these to you guys and all of the protesters. You inspired them." the teacher said to the boys.
When the world seems so large and hectic that your voice can't make a change, these two 17-year-old boys showed that if you want to think global, you must start local and change will ricochet through. Changing the world one person at a time.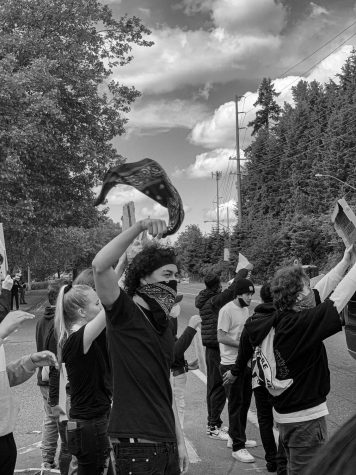 "These past few days have changed my life forever." Rife said.