March for Our Lives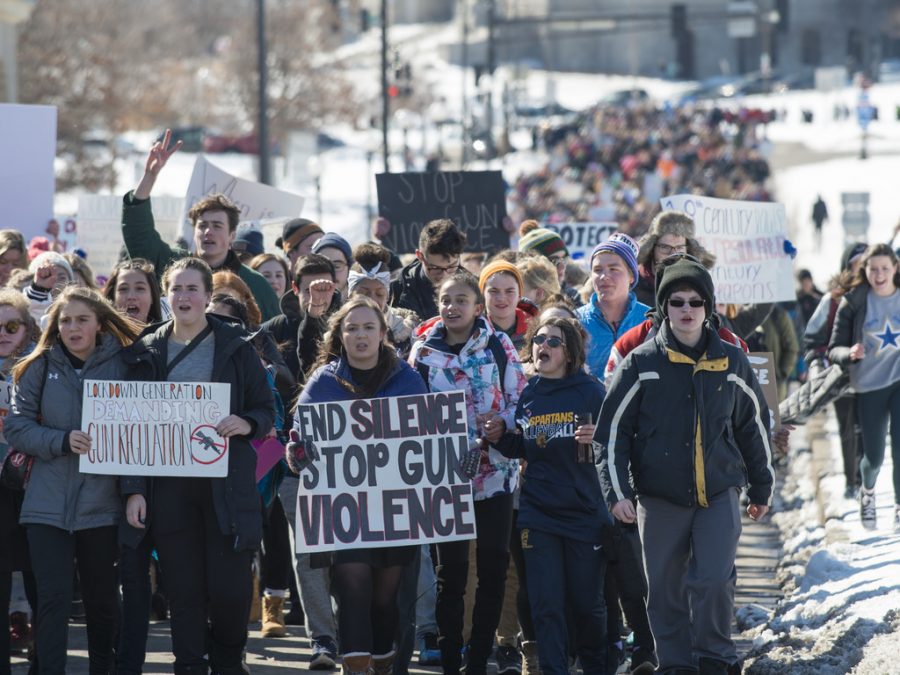 "March For Our Lives is created by, inspired by, and led by students across the country who will no longer risk their lives waiting for someone else to take action to stop the epidemic of mass school shootings that has become all too familiar," The March For Our Lives homepage said.
On Feb. 14, 2018, Marjory Stoneman Douglas High School in Parkland, Florida experienced one of the worst school shootings in US history. 17 people were killed and 17 more were injured. Columbine is no longer one of the 10 deadliest shootings in modern US history. This shooting sparked an uprising of high school students concerned for the safety of their schools. Since the Parkland, Florida High School shooting, there have already been two other school shootings. Students no longer see schools as a place to only get an education, but as a place that they could potentially be harmed as well.
March For Our Lives wants to change that. March For Our Lives is a march going on in multiple cities throughout the United States and the world. Many other countries, such as India, Israel, Columbia, and China are marching as well. This means that people from all over the world want gun laws reformed. People want to change how hard it is to get guns and change what types of guns are available for purchase. Why would an eighteen-year-old need an assault rifle?
School safety is not a political issue. There is no left or right when is comes to protecting our nation's children. March For Our Lives has no political agenda, the only interest of the group is to pass a comprehensive and effective bill to fix the current gun laws.
In the state of Washington, there are ten marches on Saturday, March 24, 2018. The biggest one is in Seattle at 10 a.m. Everyone is welcome to march- old or young, male or female, gay or straight, republican or democrat. Dogs are even invited!
"We can't ignore the issues of gun control that this tragedy raises. And so, I'm asking — no, demanding –we take action now," Cameron Kasky said.