Anna and the French Kiss
I wish I went to a boarding school in Paris…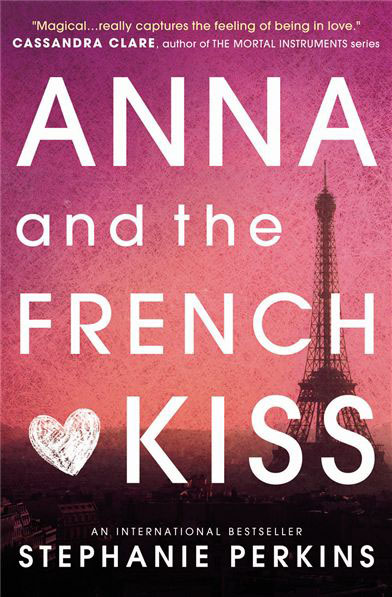 Anna and the French Kiss by Stephanie Perkins is a fairy tale romance; a story that every teenage girl wants to live. Anna Oliphant is looking forward to her senior year in Atlanta. She has Bridgett, her best friend. Her almost-perfect job at Midtown Complex 14. And Toph, the beautiful boy that works at the almost-perfect Midtown Complex 14. Everything seems to be going right, until Anna's rich, author father decides Anna's going to S.O.A.P – the School of America in Paris.
Soon, Anna is in her tiny room in the not-so-small city Paris, with no friends and no idea of what people are saying. That is, until Anna meets Etienne St. Clair, the boy with the beautiful hair; Mere, the tall soccer player; Rashmi, the girl who wants to get into Brown; and Josh, the junior and amazing artist. These four people quickly become Anna's best friends. As Josh says, "Everybody loves St. Clair", and Anna is no exception. Anna falls for St. Clair, and she falls hard. The real question is: does he feel the same way?
If I had to describe Anna and the French Kiss in one word, it would be human. There is laughing and crying, love and madness, quirkiness and truth. It's a great book, and definitely a must read! The fact that it's a part of a series only makes it better!
Go get Anna and the French Kiss by Stephanie Perkins today!