Saturation III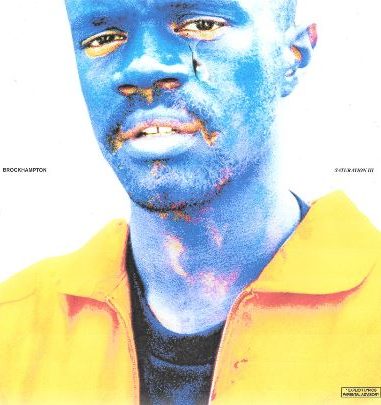 Hang on for a minute...we're trying to find some more stories you might like.
Brockhampton recently released their final album of the 'Saturation' series. these albums are titled 'Saturation I', 'Saturation II', and finally 'Saturation III'. These albums were all released in 2017 with the goal to saturate the music industry with enough music to get noticed.
Brockhampton considers itself a 'boy-band' as they have seven members who all rap and sing about different hardships that they have faced during their life. Though the band is just starting to get recognized, Brockhampton as a whole has been making music since 2015.
Saturation III, is similar to the past two of the Saturation albums. However, Saturation III takes a turn from the past albums where it has more songs with slower beats and tempos compared to the other albums. The Saturation trilogy has many components that are similar throughout the album. Listening to any of the albums makes more sense to listen in its order because often times the beat drifts from one song to another, only to change in the middle of the song. So when you shuffle the album it tends to sound off.
In each album there is three songs dedicated to Robert Ontenient, the band's webmaster. If you've heard any of Brockhampton's music chances are you've heard the phrase "Me llamo Roberto…" before the beat. that's Robert, and in each Saturation album he has an entire song to where he tells stories of his life, all in Spanish. in Sarturation III, they are titled 'Cinema 1', 'Cinema 2', and 'Cinema 3′.
"America's favorite, I do my best and they hate it
It's like I'm stuck in the matrix and I'm stuck losin' patience
While they stuck on they day shift I hate my boyfriend's fragrance
I'm a f*ggot, I say it, I scream that sh*t like I mean it
Yeah, I'm ugly and genius." Kevin Absract Raps in this verse in 'STUPID'. Abstract, who is probably the most well-known member of the band, often raps about his internal and external struggles he faces with being black and gay.
This album touches many political issues faced in America today, and if you're looking for the perfect mix of Frank Ocean and Kendrick Lamar in the form of a boyband, then this album is for you.