Jumanji: Welcome to the Jungle Review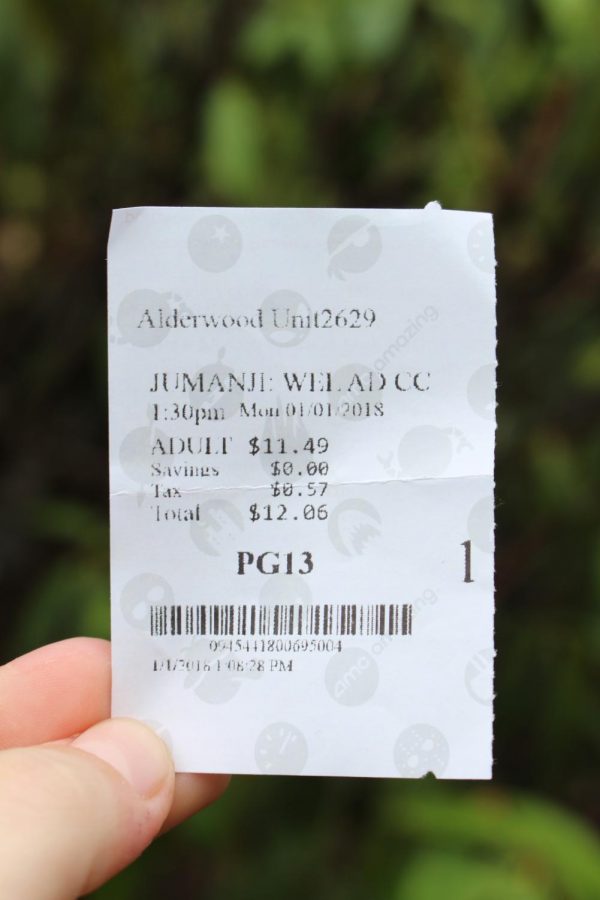 What's the deal with the new Jumanji? It's an action-packed movie filled with lots of humor (some not child appropriate, hence the PG-13 rating), and a cool story that is somewhat different from the original Jumanji that came out in 1995.
In the beginning, you feel kind of confused with the story line.
"When are they going to enter the world of Jumanji," I said.
It seemed just like another day in the life of a teenager movie. And then suddenly the characters are in Jumanji and trying not to die.
With Karen Gillan (Ruby Roundhouse) kicking some serious butt and Dwayne Johnson (Dr. Smolder Bravestone) using his muscles for good, this movie is definitely not lacking in the action department and Jack Black and Kevin Hart are perfect for any comedic relief. Jack Black plays a snobby popular teenage girl in the film (yes, you read that correctly) and it was absolutely perfect. It provided many cheesy one-liners that you can't help but laugh at. Kevin Hart and Dwayne Johnson had the same great chemistry from Central Intelligence and they made quite the duo.
On top of it all, there is also romance. Not just any romance, cheesy teenage romance. The type that makes you want to say, "aww"  and cringe at the same time. This movie truly has it all.
Overall, it is a very good movie with the humor, action and romance and I would highly recommend it. It is definitely a film that you have to see in theaters (especially in 3D) due to all of the action and explosions so I do not think I will be buying it on disc in the future because it's just not the same experience at home.