Plant Nanny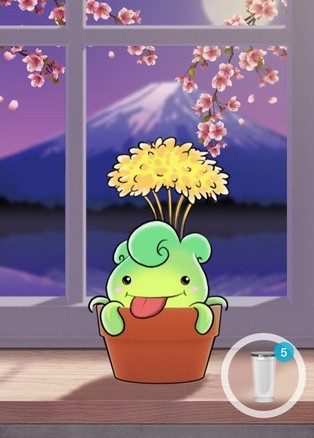 Hang on for a minute...we're trying to find some more stories you might like.
With so much going on in the life of a busy high schooler, sometimes even the basic necessities of life can be forgotten. The app Plant Nanny helps keep its users healthy by sending them reminders to drink water throughout the day. Plant Nanny is unique because it makes drinking water more like a game for its users. In order to keep their plant alive in the game, the users must drink water in real life. Users log their water intake on the app then get to watch their plant grow and bloom. Plant Nanny is reminiscent of the popular game Nintendogs in the sense that users must feed and take care their plants in order to keep them alive,
"It reminds me of this game I played when I was in like 4th grade, except it is probably a lot easier to keep this plant alive than one of those Nintendogs" Torie Wold.
The app offers a wide variety of plants for users to chose from, and allows users to start their own virtual garden based off their drinking habits. At first users are limited to only the level 1 plants, but with each plant the user successfully raises, the options for plants to raise will grow. The app also caters to each users need, it takes note of the activity level and size of the user and helps each user figure out the right amount of water they should be drinking each day. Plant Nanny is the perfect app for anyone that finds themselves struggling to stay hydrated throughout the day, it is a fun and easy way to start and maintain new healthy habits.