You vs. Wild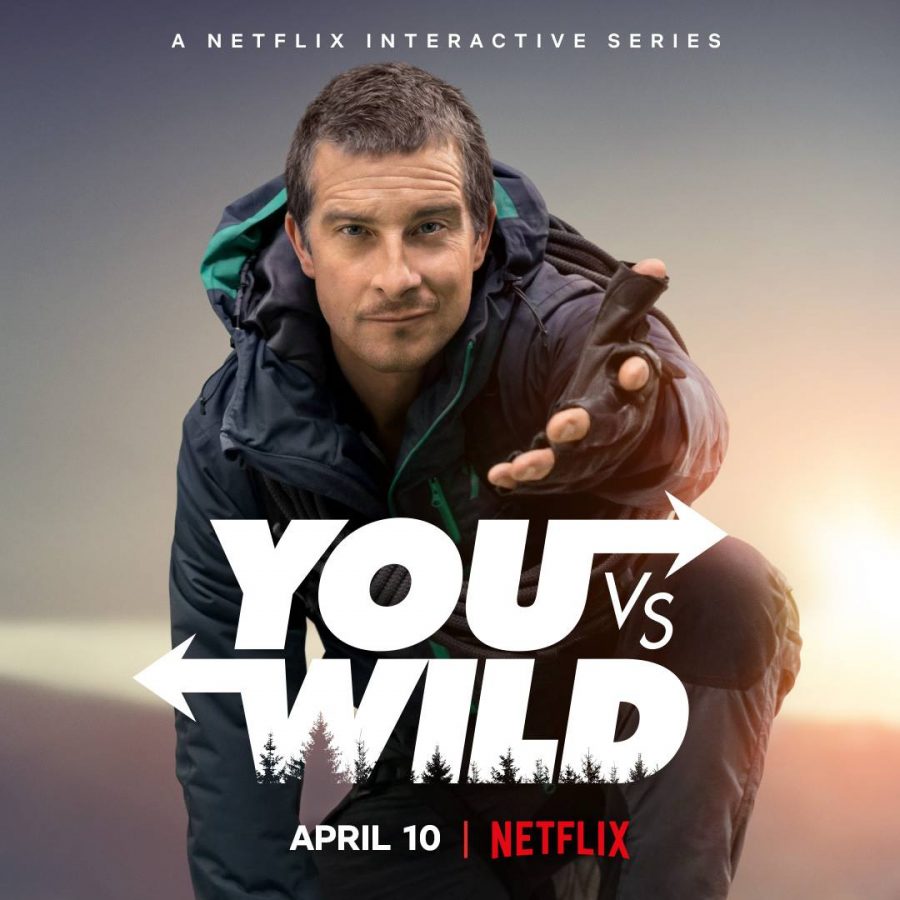 Season one of the Netflix Original show "You vs. Wild" starring Bear Grylls was released Wednesday April 10.
The name Bear Grylls should ring a bell to most. He is known most from his show "Man vs. Wild" and "Running Wild with Bear Grylls".
What makes his new show different from the rest, is that it is interactive. That's right! The screen will occasionally pop up with two options to choose from, and you get to decide which path he will take to survive. Or you can try your best to kill him, but trust me, Grylls is invincible.
In each episode, Grylls is stuck in a scenario, such as delivering vaccinations to a small village deep in the jungle. These vaccinations must be kept cool or they won't be effective. The choices given are hard to decide, they are similar in a danger comparison and you aren't given much information. I believe picking the right path is purely based on luck.
Even though you can't kill him, it is still entertaining as you are controlling his decisions from the comfort of your couch, or wherever you are. Make him eat maggots, bird eggs, frogs, and much more. You might just see him throw up everywhere or get explosive diarrhea if that's your thing.
I would recommend this show to anyone who is a fan of Bear Grylls or is simply just bored and looking to play a game. Personally, I would not consider this a binge-watching show. Depending on the decisions you make, an episode can be as short as 10 minutes or last an hour long.
After completing the first season, more should be added to the second season. They should give viewers more background information to make educated decisions and have the ability to kill Grylls if you choose the right path for viewers like myself.