Shooting for the Stars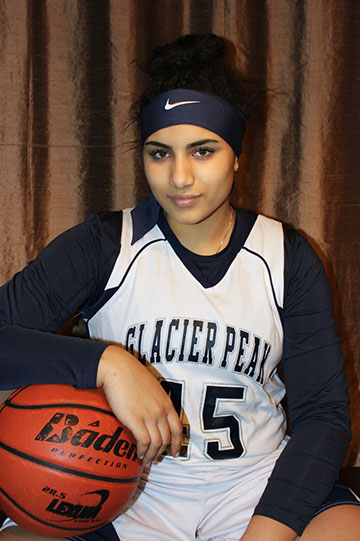 Hang on for a minute...we're trying to find some more stories you might like.
Tiara Hollimon is on the freshman basketball team, she has been playing since second grade and doesn't plan to stop anytime soon.
"Basketball feels like a second life. I play basketball because every time I put my shoes on and step on the court I get a rush of joy. It's kind of like a place where I can take a break from reality and all the problems real life throws at me. It's a stress reliever," she said.
Everyone in life needs a break and Tiara finds that when she steps on the court with her friends. "My favorite part of playing this sport is meeting and making new friends. My teammates are my sister's I'd take a bullet for them and they would do the same for me. We've all gotten so close and there is nothing better than the feeling of growing and getting better with these girls because we all strive for the same goal," Hollimon said.
If you know Tiara you would know that she is very easy to get to know and love, she is very close with all the girls on the team. "We look to play college basketball and maybe, if we're lucky get a scholarship to a D1 college. I plan to play in my college years and then maybe play overseas after that. If that plan doesn't work for me I'd look into coaching/training young kids and continue striving for my same goal." Hollimon said.
She is always working to get better and goes to every game even if she is injured. "This sport keeps me in amazing shape all year and takes a lot of stress off my shoulder I've been playing basketball since 2nd grade and I never had regretted it."