Hard Work Pays Off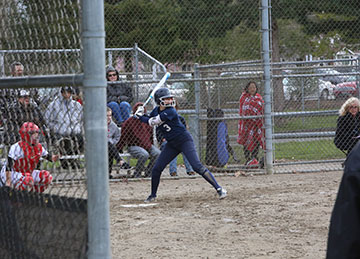 Hang on for a minute...we're trying to find some more stories you might like.
Sophomore Kendall Curtis knows firsthand what softball is all about. Curtis made the varsity softball team, and she also plays for a select team, the Sun Dodgers. Besides five school practices each week, she has four additional for her select team. She also trains on weekends, spending two out of the three days at batting practice with her dad, or going to the gym and working out.
"Normally I get home from all my practices at 8p.m. and then I eat and do my homework. I tend to get all my homework done between practices, but when I don't, I get it done at night when I get home," Curtis said.
Curtis has been involved in softball for some time. "I started playing when I was six-years-old, and my friend Haley Grambo's dad made me because he thought I would be good at it. At first, I hated it, and then once I started improving and getting better and learning the game at a higher level I came to love it more," she said.
As a sophomore, it is rare a college recruiter is interested. Curtis said that Central Washington University has contacted her coach, and helped her set up a set time to talk.
"I was really nervous at first, but when I talked to them, they were really nice and I could tell that they had done this before. They talked to me about what I had to keep doing, so that they could be offer me a college scholarship next year," Curtis said.