Ethan Willems' Torn ACL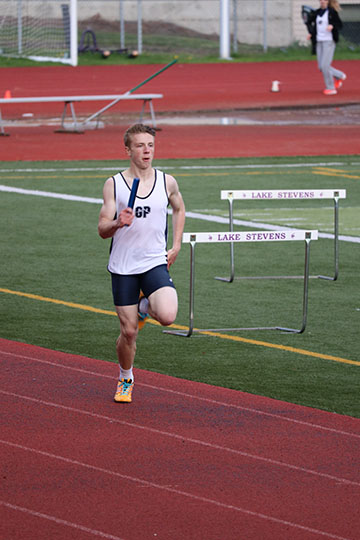 Hang on for a minute...we're trying to find some more stories you might like.
Track and field has been successful since our school opened 10 years ago. We've sent student athletes to state each year and have had many state place finishes. Ethan Willems, now a sophomore, continued that dominance his freshman year as one of the best runners in the state. As a freshman, Willems made it to the state finals in the 400 meters and finished 8th. He also broke the freshman record by over 4 seconds and ran faster than the sophomore and junior record times. Willems also broke the freshman records in both the 100 and 200 meter races. Ethan Willems played an important role in both the 4 x 100 and 4 x 400 meter relays at multiple invitationals during his freshman season.
The sad news, Willems won't be able to run track his sophomore year. He played football both his freshman and sophomore year. During his sophomore season, Willems played safety against Lake Stevens. During his first play, Willems jumped to intercept the ball and when he landed, he put one foot too far in front of him and his leg twisted. After multiple scans, his doctors concluded that he tore his ACL. "Its been difficult to go through this injury because it takes a full year to recover which means I have to miss out on track this season and I was really looking forward to it," Willems said.
Willems isn't letting this ruin him. He is enjoying the time he has to rest while going to physical therapy and doing what he needs to do to come back stronger.
Willems had his surgery at the end of November and has already been able to ride a stationary bike. "I will be doing everything I can to get strong and healthy as soon as possible. Apparently I am already ahead of schedule," Willems said.