Spring Sports PSA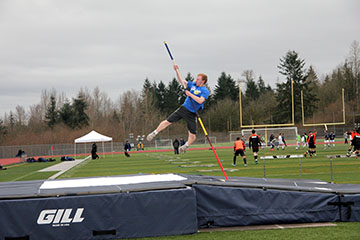 Hang on for a minute...we're trying to find some more stories you might like.
As winter sports come to an end, spring sports are beginning. Spring sports include track and field, softball and baseball, boys soccer, golf, lacrosse, and last but not least, girls tennis. Practice and tryouts start Monday, Feb. 26. Make sure you are cleared to play by Monday. Doing this includes filling out your Rank One forms, which can be completed electronically. It also includes having a good physical exam from your doctor that is not expired. You also have to check the lists down by the athletic office to see whether or not you are on the cleared to play list or not cleared to play list.
If you are not cleared to play talk to one of the advisers in the athletic office to get that figured out ASAP. This is crucial when trying out or practicing because you need at least ten practices before the first competition and if you are trying out, missing tryouts because you are not cleared to play can only hurt your chances of making the team. Make sure everything is in line before Monday. Also, be on the lookout for the schedules for all these sports teams and be ready to go and support them in all the meets, matches, and games. Lets finish the year strong and have a great student section at all the events.
"I am really excited for this upcoming track season. I have set a lot of goals for myself that I am ready to achieve," Heston Pettis said.