Journey To The Royal Ballet
The Royal Ballet School is one of the most prestigious ballet schools in the world and with perseverance and diligence, Freshman, Kaeli Pierce, will be attending the Royal Ballet School Summer Intensive. Pierce previously was given the Royal Ballet School's Direct Entry Award, this is allowing her to take rigorous classes and train with professional coaches, in London, England.
"I am so excited to go to the Royal Ballet School this summer! It's such a great opportunity and it has been my dream school for as long as I can remember." Pierce exclaimed.
Pierce has been pursuing the art of ballet for around 11 years now, initially starting the sport due to a friend's participation and now wanting to become a professional ballerina. She currently trains at the Olympic Ballet School in Edmonds, training an astonishing 6-7 days a week. Pierce has stayed motivated to work hard all these years with the help of wonderful coaches and fellow ballerinas, along with the rewarding feeling of winning awards. Throughout her career, Pierce has become a very accomplished dancer, along with her Royal Ballet School award, she has recently made it to the final round of the ADC ICB (American Dance Competition International Ballet Competition). Ballet has also allowed Pierce to travel to many places, such as Niagara Falls, where she gets to compete in higher-level competitions and see new sights.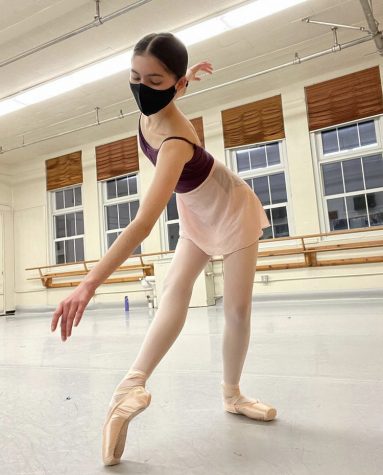 "I love every moment of ballet. All the classes are so fun and training for competitions too, as well as performing on stage. Overall, I think that being with all my friends through everything is my favorite. Whether it's during [class], before class, or backstage, spending time with everyone at my studio is the absolute best." Pierce said.
With Covid-19 shutting down her studio for a small amount of time, Pierce had to make do with what she had and continue to grow her talent from her small, home ballet studio. She explained that dancing without being around her friends was unmotivating, but she stuck with it and now back at the Olympic Ballet School, training harder than ever. Whist training from home, Pierce started a ballet Instagram account, @kaeli.ballet, where she regularly shares dance photos, videos, and progress updates. Having this account has provided her with some smaller victories, getting featured on larger ballet accounts, getting noticed by other talented dancers, and gaining attention from the Glacier Peak community.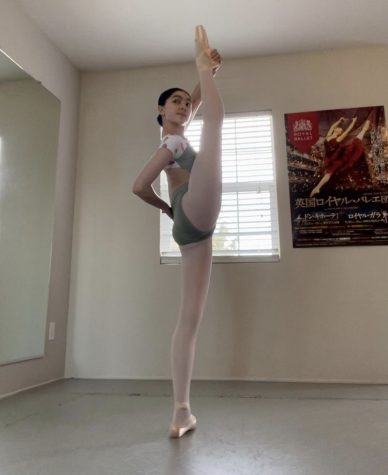 "Ballet has definitely affected school. After school, until late at night, I am dancing, so I don't get to do my homework until then. I don't get the free time after school like some people do, but I've decided it's ok because I'm doing what I love!" Pierce stated.
It needs to be brought to attention how much hard work she truly has, remaining a star student in school and in ballet class could not be easy. Ballet has taught Pierce many lessons, including not beating herself up after being corrected, this can also apply to school. At the level of ballet, Pierce is at, it is almost quintessential that you give as much effort as possible if you'd like to succeed, having determination has helped the young dancer succeed in all aspects of life. Pierce is greatly inspired by her dance teacher, Mara Vinson, who was a former Principal Ballerina at the Pacific Northwest Ballet.
"I feel so special being able to say that she is my teacher and I love every moment training with her," Pierce said.
The art of ballet is truly amazing, from dancing on your toes to leaping high in the air, these dancers work countless hours to perfect their craft. Pierce's biggest advice to anyone wishing to start ballet is to just go for it, it is possible to have great success as a ballerina at any age as long as you give it your all. Kaeli Pierce has already accomplished so much at the young age of 14, the Glacier Peak community will continuously support her through her journey and we are excited to see how far she will go in her career.