Student Hit in Parking Lot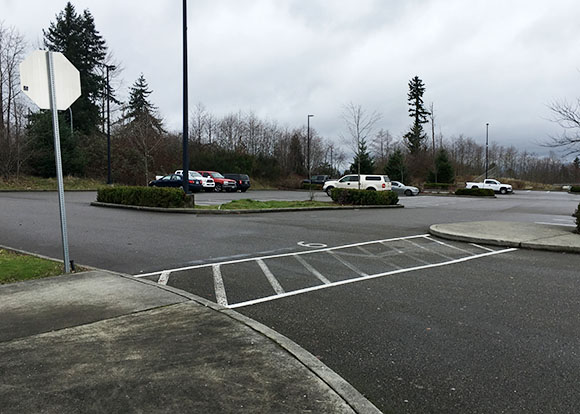 Hang on for a minute...we're trying to find some more stories you might like.
Sophomore Lauryne Herzog was ran over by an SUV around 7:25 this morning, January 12. Herzog was walking in the farthest back parking lot on her way to school when an SUV came around a corner, entering the lot. Herzog was taken down by the back tires and her lower body was ran over. The driver and his passengers jumped out of the car immediately at the aid of Herzog, and called 911. Not long after, Ms. Gibson ran over and assisted the students in calling.
A passenger wishing to stay anonymous explained his perspective. "We were doing what we do every morning. We were taking a right into the parking lot and his AC is broken so the windows were foggy. I just knew that he hit her for sure because it felt like he was going up a curb," the source said.
Witness Haley Grambo was in the lot close by when it happened.
"I got out of my car, got my stuff ready and then it just happened. He was going a normal speed limit and was turning so there's no way he could have been going fast. I saw the entire car rise up and slam back down and I just ran over there. People didn't know what to do and I was just telling them make sure she knows she'll be okay and that she's not bleeding or anything," Grambo said.
Like other witnesses, Grambo was shocked.
"It was just really weird because you don't think something like that could actually happen. Like seeing it was surreal. You don't really think anyone's going to get hit by a car in the parking lot," Grambo said.
Herzog was taken to Harborview Hospital and has reported through text messages  and a post by her mother on Facebook that she has lacerations on her spleen and liver and is expected to recover.