Is This Just Clownin'?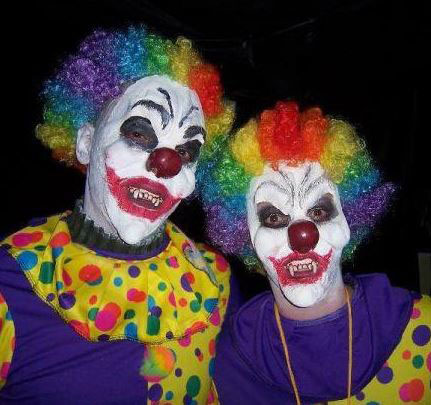 Is it a hoax or are they real threats? One teen has already died from a vicious clown. Atleast 44 states have reported clown sightings or threats in the past three months. According to ABC 7 Eyewitness News, at the end of August the first clowns were spotted in the Midwest to the East Coast. Many believed the clown sightings could be a marketing campaign for a new horror movie coming out.
Clown videos are beginning to be posted on twitter. People argued if some of the videos were staged or if they were real clown sightings.
Junior Abbie Juozapaitis said, "I physically will hyperventilate and pass out if a clown is close to me. If I see one relatively close to me I will cry and try to hide. Clowns are my worst fear and people think it's funny but they don't actually understand I will probably have a panic attack. Clowns are stupid and scary and they shouldn't be a thing because even the 'happy' balloon making clowns are scary."
We have had clown sittings in Washington State. A clown was witnessed to be by Willis Tucker, one at a gas station in Lynwood, and another in Mill Creek. There is an Instagram page called "Clowns.wa". They post pictures of clowns in black and white. Their bio reads "The only clown in Mill Creek, WA, can be seen in the woods by the town center." Pages like this have been shut down, but this one is still up and running.
Students have mixed emotions about the clowns. Some find it funny and some find it cruel.
"I think the clowns are a joke and its funny how it's even a thing," Junior Brandon Salvador said.
Threats have been made to schools in the Snohomish School District from the clowns, but no schools have had to go on lock down.