Non Cliche Things to do This Summer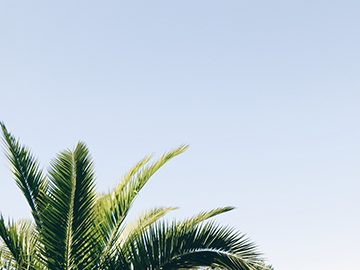 Hang on for a minute...we're trying to find some more stories you might like.
Summer is right around the corner, for all but seniors, we have about three weeks left… what? And as summer speeds up, that means more and more #hiking #pnw #mountains posts will pop up on your Insta feed. Not to mention the pics on the beach, antique shops, reading in the grass, bonfires, bikini shots, downtown Seattle and Portland "candids" and all the other clique PNW teen posts that swarm your feed the second there are two days in a row of mildly okay-ish weather.
But YOU are not some stereotypical PNW teen, you're original. You want to do cool, creative things that haven't been done, you want to have fun and try new things while not being clique. Well, you're in luck because yours truly has sifted through the great world wide web and my own personal experiences for super fun, super creative, non-cliché things to do this summer in our beloved greater Seattle area that can still result in some great pics to brag with on all social media platforms. You're welcome.
Whirlyball
Okay, it's a game where you're in  little go cart with small lacrosse sticks and there's a ball and you scoop it up and try to get it in the hoop. Super fun, mildly dangerous, an all-around good time. http://whirlyballseattle.com/
Seattle Underground Tours
Y'all, Seattle has a WILD history that not many people know about. The regular street in Seattle is actually the second floor that they built up after we kept flooding, AND Seattle was the first use of the term, "skid row"… it was out of context but hey! On this tour, you learn lots about Seattle's history from the very beginning and you get to see parts of the city not many people know even exist, like an abandoned underground night club, the rooms underneath the sidewalks and skylights in the street that you've been walking over for years without knowing they were there. Awesome for history nerds or anyone who wants to know more and have a day adventure.http://www.undergroundtour.com/
Indoor skydiving at IFly
This was a popular thing to do in like fifth grade, but it's still so much fun! It's like skydiving but there's no falling out of a plane plummeting towards the ground, instead, you're in a wind tunnel with air keeping you afloat as you assume the position and "fly" up and down with an instructor.  A super great way to try skydiving with a minimized risk and also get that ideal windblown look.https://www.iflyworld.com/seattle/
Emerald City Trapeze Arts
Okay, personally I've never done this but dude, how cool would it be to get all Greatest Showman on that trapeze and learn how to flip around and fly in a safe environment from professionals? And how many people can say they know how to trapeze? It's a great form of exercise and an amazing way to spend the day! Then afterwards when next year gets hard, you can run off and join the circus… always good to have a backup plan.https://emeraldcitytrapeze.com/
Seattle Glassblowing Studio
Again, I haven't done this personally, but Seattle is a popular place for glass art and a great way to immerse yourself in the culture of our own city would be to try this kind of art form. There are classes, events, private sessions, tours, lessons and more offered by professional artists and you get to make and keep your own art. Things offered range from making trinkets, vases, bowls, decorations and more. http://seattleglassblowing.com/
Kenmore Air (Sea Planes)
The Pacific Northwest is widely known for its scenic nature and picturesque views, so what better way to observe and admire than from a plane that then takes you straight to them by landing directly on the water? This company provides multiple events all from sea planes including whale watching, on the water picnics, glacial tours and more all in Seattle, Victoria and the San Juans. https://www.kenmoreair.com/
Teatro Zinzanni
It's a multiple course meal and a three hour circus and cabaret show in a real cicrus tent that has traveled all over Europe and is now located at the former Redhook Brewery site in Woodinville. Performances include singing, acrobatics and a story to immerse you in while the performers whisk you away through the night. Truly and incredible experience. https://zinzanni.com/seattle/
Seattle Pinball Museum
Pinball is so much more fun than you think it would be. This museum is located in the International District of Seattle and has over 50 machines that change intermittently that you can actually play. A great way to spend an afternoon for $15. http://www.seattlepinballmuseum.com/
Here's to your non-cliche summer!