Bikini Blowout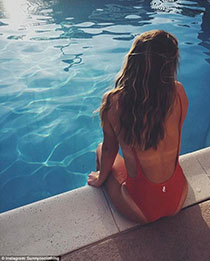 Hang on for a minute...we're trying to find some more stories you might like.
The young clothing brand SunnyCo Clothing posted an announcement that caused an internet frenzy.
On May 2, SunnyCo Clothing's official Instagram account released what seemed to be a once-in-a-lifetime deal to a relatively small audience. The post included within the next 24 hours, "everyone that reposts and tags us in [a] picture… will receive a FREE Pamela Sunny Suit," with the exception of shipping and handling. Over the next several hours, the post exploded over Instagram, with thousands of reposts that overwhelmed the retailer.
SunnyCo Clothing later added a follow-up post claiming that, "due to the viral volume of participants, we reserve the right to cap the promotion if deemed necessary." This caused outrage on Twitter and Instagram among customers and people that had reposted the photo within the time constraints.
Another add-in on their list of conditions was that there would be no exchanges or returns. Adding to the shady nature of the promotion, one Facebook commenter wrote how her daughter had a $89.90 bill that was non-refundable. She said it was all a scam.
"[This is a scam] 'cause they changed the original rules to suit them," said one Instagram user. Other's accused SunnyCo of being shady and backing out on their original promise.
In an attempt to expose SunnyCo for the scamming reputation it has now received, one user claimed the company "is just ordering wholesale from China, ironing on a vinyl sticker, and inflating the price."
The exact suit (which retails for $64.99 on SunnyCo's website) retails for only $10 on Amazon.