Jazz Salad is Making Music and Making Money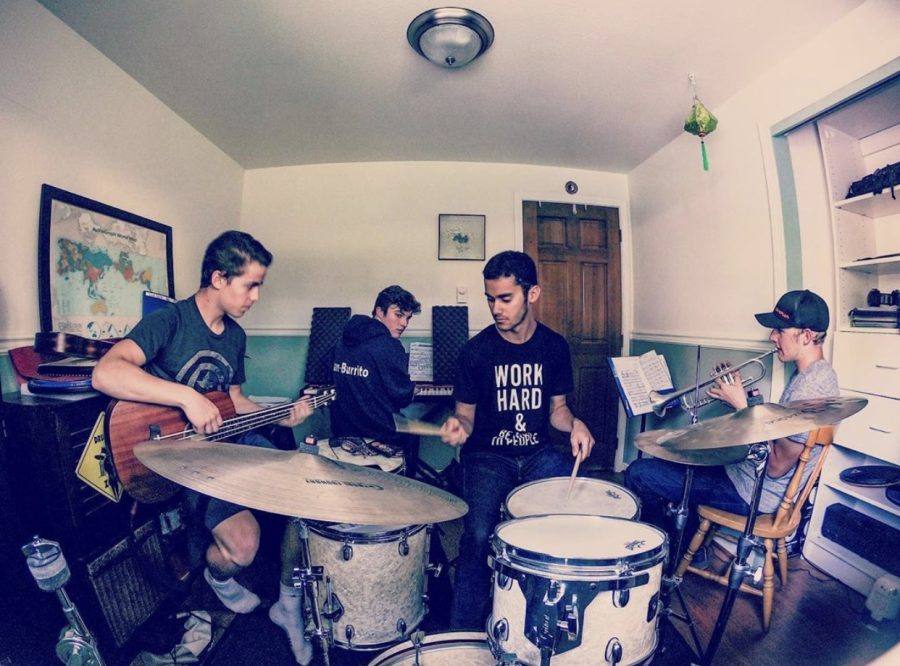 Elizabeth Schwartzhoff, Staff Writer
March 3, 2020
Just like every other teen, Elijah Croyle wanted to make money but he didn't want the average restaurant job, instead he wanted to do something he enjoyed. Ever since he was young, "I've always had an interest in music. In my old house, we had gas radiators and when I was little, like two or three, I would strum them until my hands bled."
Croyle's passion for instruments didn't end there. "I later started out a little bit of guitar and at four or five, my dad often left it out so I could experiment with it," he said.
With help from his friends, they created a band called Jazz Salad. Their first real gig was orchestrated by Mr. Morris, the band teacher, who wanted them to gather a small group to perform for a wedding of a former student of his. And that's when it really started to take off.
Although this isn't a steady job yet, it is still fun for Elijah and the rest of his band. They even made business cards to be more professional. Their band consists of Dean Foster on keys, Galin Hebert on drums, Meghan Gillespay on bass, Kenji Wagner on trumpet, and Gabe Suman on tenor sax. Croyle's parents have been his number one fans. "My parents just wanted me to make some money, so they were fine with it. My dad was in a popular Christian band called FFH when he was in college, so he knew the experience would be valuable for me not just because I would be making a couple bucks, but because I would learn marketing and people skills and all that jazz," Croyle said.
Croyle and his band don't plan on stopping now and this is just the beginning.
You can visit their website at www.Jazzsalad.com