Bite of Seattle Is Back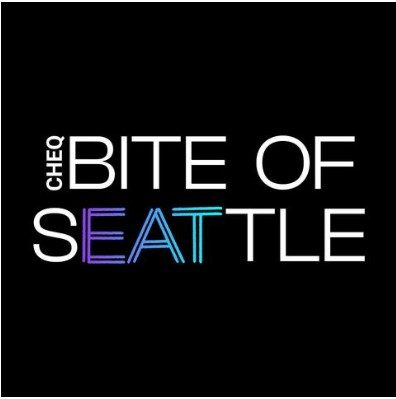 Mark your calendar. Back for the first time since 2019 is the Bite of Seattle Food & Music Festival. The Seattle tradition was put on pause from 2020-2022 due to COVID-19 restrictions but has come back with some changes. The Bite of Seattle will have 200 vendors, three beer gardens, and a wine garden. Vendors are being announced on The Bite of Seattle Instagram. The festival begins Friday July 21 and goes on through July 23. 
The event will continue to take place in Seattle Center. The music festival headliners will be Nite Wave on Friday, Polyrhythmics on Saturday, and Seattle-born artist Sir Mix-a-Lot. Tickets are currently on sale for $60 for Friday and Saturday, $75 for Sunday. The Bite of Seattle will add an even bigger crowd to Seattle which will be busy that weekend with two Taylor Swift concerts on July 22 and 23. 
The festival will be incorporating CHEQ, a mobile ordering app that allows you to order ahead and gift friends food. The company has been used by stadiums and restaurants alike, but a festival is a first for the company. The app is not required to order but is encouraged for a better experience. 
"I'm extremely excited, got to go with the classic alligator on a stick, It's a classic. I'm hoping that the food truck 'Chopsticks' is there, they have amazing duck tacos," Parker Lastala.  
In 2016 and 2017 The Bite won "Best Food Festival" In the U.S. Its return with the recent technology could earn it another award. The Bite is an amazing Seattle tradition that allows for expression of other cultures through means of food. Many cuisines will be on display over the weekend and will boost sales for smaller businesses. So, if you attend the event, go try something new. If you don't like it, don't sweat it there are over 100 other vendors to try food from.