"Manic" Celebrates its Third Birthday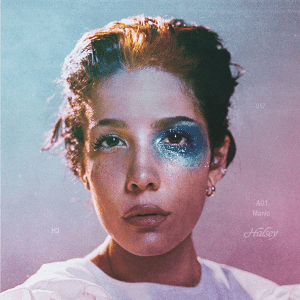 Three years have gone by since the release of Halsey's third studio album 'Manic' on Jan. 17, 2020, and it is still as much of a hit today as it was the day it was released. The album contains several of Halsey's top songs including "Graveyard", "You should be sad", and "Without Me". "Without Me" has no doubt been one of the most popular songs of Halsey's career, gaining the attention of the public after she broke up with her then boyfriend G-Eazy. Halsey performed the song live on Saturday Night Live and held a statement piece of a background. Written on the background of her performance were reported messages sent to Halsey from G-Eazy with texts like "I'm So Sorry Ashley, I Cheated", "In Minneapolis", "At Home in Los Angeles", "In Places I Can't Even Remember".  While at first, Halsey claimed the song was about many different relationships, not just the one she held with G-Eazy but would later come to confirm that some of the song is about them and their relationship. "Without Me" reached the number one song on Billboard Hot 100, the first song of Halsey's as the lead to do so, and reached the top five in 16 other countries, even holding the number one spot in Greece.  
Other songs such as "You should be sad" and "Graveyard" hold their own awards within the music industry. "You should be sad" reached number 26 on the Billboard Hot 100 and reached the top 20 in nine other countries. Upon the song's release, the song was streamed about 1,692 times on the Mediabase radio within the first week. "Graveyard" would go on to reach the top 40 in 15 countries and would portray the message of loving someone who isn't in the right place and not realizing they're being brought down too. "I love the way it tells a sad story but at the same time it's so catchy that you can't help but hum along and nod your head to the beat," Rain Moore said.