Easy School Breakfasts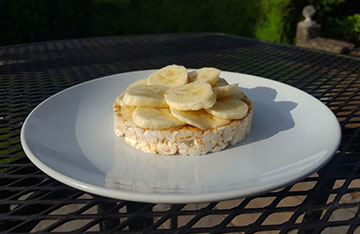 Hang on for a minute...we're trying to find some more stories you might like.
During first period, I'll pull out my handmade breakfast, assembled with love and thought, and watch as my fellow classmates salivate and suddenly lose their appetite for their sad bag of dried cereal. Because of this, I've decided to share my holy grail of school breakfasts that are easy to assemble and will give you energy for the day ahead.
Breakfast Muffin
Despite it looking complicated, making a simple egg and tomato muffin is surprisingly easy, clean, and savory. It's also super versatile, so feel free to add in any meats, like bacon; extra veggies, cheeses and spices.
What you need:
1 English Muffin OR Bagel (can be plain, sourdough, whole wheat, etc.)
1 Egg
4 grape tomatoes, sliced
Pinch of Salt and Pepper
Add-ins:
1 oz sharp white cheddar
2 slices bacon
¼ cup leafy greens
Directions:
Put English muffin into toaster and heat butter in a pan. Cook egg without scrambling, as you would an omelette. Slice up tomatoes and place onto muffin along with the egg. Season with salt and pepper.
Protein Pancakes / Waffles
Often when I'm in a crunch for time, I find myself reaching for the Krusteaz pancake mix and whipping up a couple of pancakes. They're super quick and delicious, and adding protein powder keeps you from slipping into a coma shortly after.
What you need:
¼ cup Pancake mix (I use Krusteaz which only requires water)
1/3 cup cold water (roughly)
¼ cup protein powder (I use Quest Nutrition)
1 tsp vanilla extract
3 tbsp semi-sweet chocolate chips, chopped
Directions:
Add water to pancake mix and mix until there are no clumps. Add protein powder and vanilla extract (if batter becomes to dry add more water). Chop up chocolate chips and add to batter. Mixture can be cooked over a pan to make pancakes or inside a waffle maker to make waffles.
Peanut Butter + Banana Rice Cakes
Although a little tricky to pack, these rice cakes are filling and slightly sweet to make for a nutritious and flavorful bite!
What you need:
2 tbsp creamy peanut butter
1 banana
2 rice cakes
Directions:
Evenly spread peanut butter over two rice cakes. Thinly slice a whole banana and place onto the cakes –it's as easy as that!