The Daily Grizzly Grind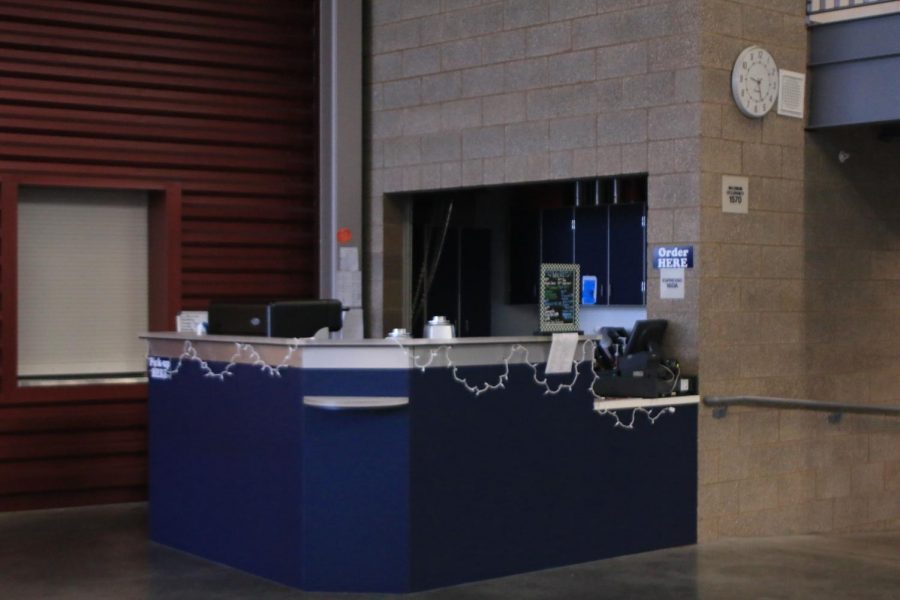 If  you've glanced over at the Grizzly Grounds, you may have noticed that there are a lot more people than last year, both inside and out. There's quite a lot that's changed, and it's not just how many people there are.
The reason for all those people buying coffee at the Grizzly Grounds is that they are now allowed to serve all their drink sizes to students. They can also add as much espresso and syrup as their recipes need instead of last year's restrictions of one espresso shot and on ounce of syrup per drink.
"There's actually a training program now in which some of the DECA kids come and spend two weeks learning coffee stand," Kat Sample, a senior barista said.
Aside from the new DECA trainees, there are also more than four new trainees who will be continuing to work at the stand after finishing training.
There is also a new training program for all those new trainees. Before, trainees would simply train with any of the more senior baristas when there was time. Now, a trainee is assigned one of the more senior baristas as a pair with a checklist of skills that need to be learned before becoming a full barista.
There's also new management. FBLA, the club that runs the Grizzly Grounds, has a new advisor, Jaime Dooley. She took over from the spot from Sharon Sanchez, who retired last year. She's been making all these changes in the coffee stand and the way FBLA is run.