New Year New Goals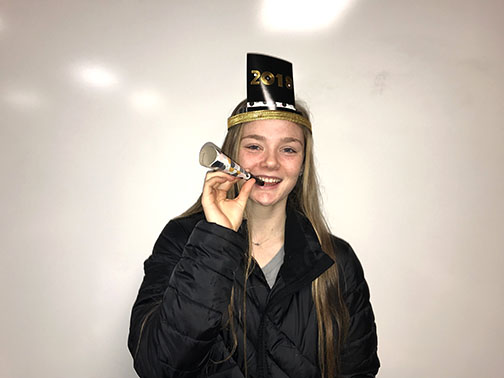 Hang on for a minute...we're trying to find some more stories you might like.
It's officially 2018, and a tradition is to make a new year's resolution. Many student's made resolutions that reflect on the past year. What they want to change this year that they didn't like in 2017. After only a week 22% of people fail to keep their resolution, but these Glacier Peak students are going to try hard to keep their goals going all year.
"My resolution for this year is to finish my freshmen year with a 4.0. I need to not procrastinating on my homework. I made it through middle school with a 4.0 but I will work hard to maintain it in high school too," said Maddie Seelhoff.
A resolution to be successful in school is many students goal, there can also be personal problems that people could want to fix in the new year.
"I need to wake up on time in the mornings this year. It was a problem because I was late to school, but it won't be anymore!" Kate Haggard said.
Being "healthy" or fit in the new year is a resolution that is very popular resolution people make. Mental health is important for a great year too. To be calm, focused, and happy.
"In 2017 I was very stressed, about a lot of different things, school, friends and even sports. But in 2018 I'm going to manage my time and learn to look at the positive side of a negative situation," s Abby Tutton said.
Only 40% of people are successful and achieve their new year resolution. The students will try their best to keep their resolutions all year.