Zoe Arnott-An Introduction To Vintage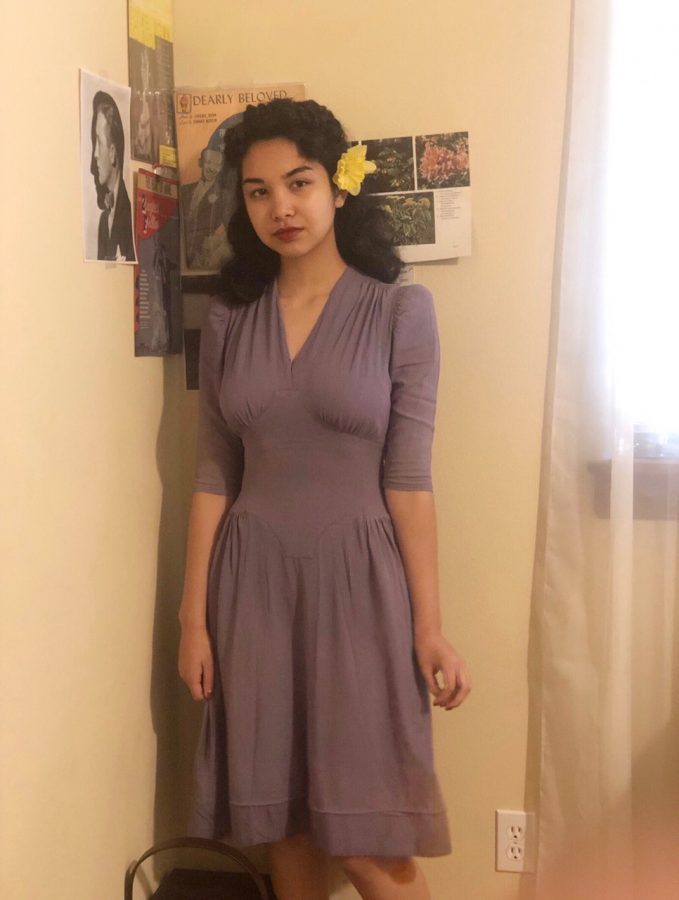 Everyone has their hobbies or a way to spend their free time.  Sophomore Zoe Arnott loves collecting vintage dresses. She started collecting dresses at the age of 13. She discovered her love of vintage fashion when she read magazines that showcased the styles.
Arnott usually gets her old dresses from antique stores, ones that she finds interesting. She usually buys dresses for $15-30. "Since they are older, they're much harder to find then modern dresses, but worth looking for. Collecting dresses has really opened me to a new world,"  Arnott said.
To her, collecting old dresses is less of a casual thing, and more of a passion, as she truly enjoys  fixing up these to wear.  Arnott feels confident when she wears an out of style dress that she has re-styled and incorporated some of her own ideas. "There's something so satisfying about wearing something that you wouldn't typically see people wear this day in age, especially when you're the one that found it, and fixed it into your own," she said.
The dresses she gets are often torn and need a bit of work to get back into their original state. Arnott gives them the help they need by sewing extra pieces of cloth onto the dress where they are ripped and  replacing missing buttons.
Her favorite dresses are usually from the 1920's to the 1940's. The dress she loves the most is an early 30's style wedding dress that when she got it, was beginning to yellow. The dress was also missing a lot of fabric, and took a long time to fix. "There's a lot that comes into fixing a dress. You need to find the proper buttons, fabric, and other material it needs," she said.
In the future Arnott wants to continue collecting dresses, and sell them on an online vintage store, so her passion may develop into a lucrative side hustle.  She plans on opening her own café someday, and incorporating her vintage style into the interior and total design.