Quarantine Cravings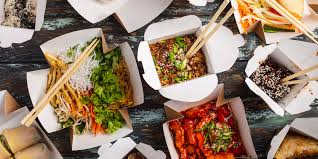 Of course, making different meals throughout the day every day during quarantine may begin to tire you out. Ingredients could be missing for your perfect meal, or you might just not have enough time to whip something up. The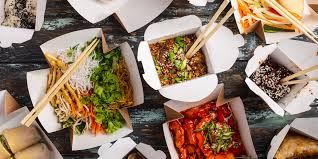 best solution to this is takeout!  
Covid-19 has caused increasing damage to the food industry causing very few people to eat out. Statistics show that on November 28, 2020 the year-over-year decline of seated diners in restaurants worldwide were an astounding 50.31%.  
Ordering takeout from your local restaurants would satisfy your quarantine cravings and support your nearby food stops during this difficult time. The following are just some of the delicious restaurants you can get takeout or delivery from. 
1) Basil Authentic Vietnamese Cuisine 
Basil has the perfect remedies for your pho cravings. If you aren't feeling soup, they also sell Vietnamese sandwiches, rice plates and nice variety of appetizers. My personal favorites are their fresh shrimp spring rolls and their chicken with chicken broth noodle soup. They are open for delivery from 10:30 AM to 8:00 PM so try it out before your hangry side begins to kick in. 
This restaurant has one of the best varieties of Mexican food with different salad options if you want to go a healthy way, delicious burritos, desserts and so much more. Their carne asada burrito will not fail to impress you and their fried ice cream is a definite must try. They're open for curbside pickup, takeout and delivery so don't forget to give it a try. 
3) EJ Burger 
Open with takeout and no contact delivery, EJ Burger has all the facilities to fix your burger desires. They have a large variety of burgers including vegetarian burgers for those uninterested in meat and creamy milkshakes to help flush everything down. They also have tasty tender chicken strips, sweet potato fries and more that you can order on the side. 
Longing for some savory sushi? Sushi Ring Inc is the place to go. They are currently open for takeout and delivery. They serve salads and dinner dishes on top of their different sushi variations and have mouthwatering dessert. 
This is the best place to order food if you're searching for some scrumptious soul foods. Their immense menu has so many options of mouthwatering foods, desserts and drinks. They have a breakfast menu so it's the perfect place to turn to, to fill your breakfast belly. They are available for takeout so don't hesitate to drop by.