Favorite DECA Den Foods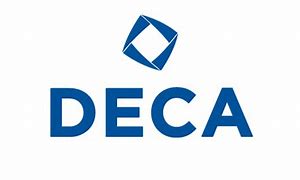 The DECA Den is known for selling some of GP student's favorite foods such as the famous burritos and dollar sliced pizza on Fridays. Many kids pair these with others items such as the smoothie of the day with flavors like pina colada and mint chocolate chip, various snack items, or delicious desserts.
To start your week off right and make your Monday's a little better, the DECA Den offers $2 quesadilla's. On a chilly Tuesday you can enjoy a lunch that will leave you toasty, a warm cup of tomato soup and some crispy grilled cheese for price of $3. James George's favorite is "the burrito, obviously." The GP famous Mazatlán burritos and the pina colada smoothie can be found on Wednesdays during A and B lunch for a combined $8. Any day of the week you can purchase three slices of Domino's pizza for $4 or a whole box for $13.50.
To go along with your entrees chips and brownie bites are available for $1. Many students need an extra boost during the day and take advantage of the $3 Red Bull Chargers or a Lotus with many flavors. Victoria Jones recommends trying a strawberry guava Red Bull for a sweet taste that will lighten your mood. Amanda Riedlinger recommends, a mix of blue raspberry and green apple or mango and strawberry.
Now, here's some more tea… or the milk, the DECA Den now has a deal that offers a second free cookie when you buy a bottle of milk and a cookie. With a soda at $1.50, the Den will throw in a cup of vanilla ice cream for free. You can now enjoy a sweet treat any day of the week along with any of your favorite foods.  The DECA Den has affordable options that leave customers pleased with purchases that satisfy their cravings.