Students Make Etsy Shops as a Creative Outlet
Making money and keeping yourself entertained during this pandemic is hard. It's difficult to integrate typical everyday things into our new, changed environment. Yet, these students work their way around it. Whether it be selling products to make money or just to have some fun, online seems to be the way to do it.
Senior Norah Dacy said, "I obviously couldn't find a job, and I knew this might be a way to make a little bit of money. I have a regular job now but I keep the little Etsy shop running because it just m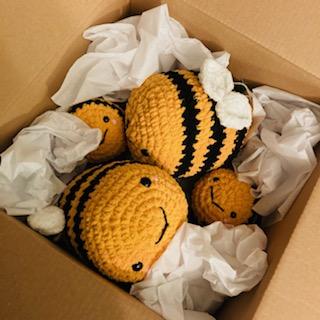 akes me happy." On Dacy's Etsy shop, she sells homemade crocheted stuffed animals that are high quality and affordable.
 Julia Pankevich enjoys making and selling her own jewelry on her Instagram page @julia.sells.jewelry. Pankevich said, " I started my business because I liked making stuff like crafts, and saw that beaded necklaces and friendship bracelets were in style then so I thought why not make jewelry for fun and sell it." This small student business sells many varieties of jewelry such as bracelets, rings, anklets, earrings, and more.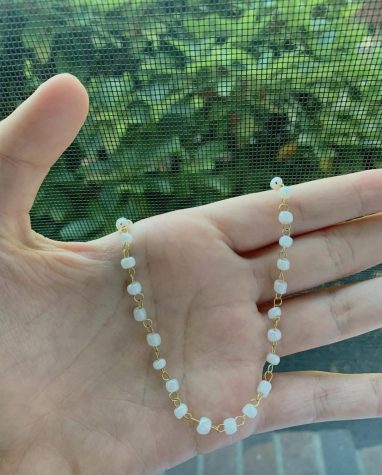 Junior Lauren Larson runs her business Handmade by Lauren over Instagram (@handmadebylaurenl) and Etsy. She repurposes and upcycles materials in the products she sells. Larson said, "I try my hardest to only make them out of repurposed materials and upcycled fabrics. I recently expanded my product mix by adding reusable cotton rounds, and crystal jewelry from natural crystals I found up in North Bend. All handmade products." She makes and sells scrunchies, cotton rounds, jewelry, and she is expanding to other handmade ideas!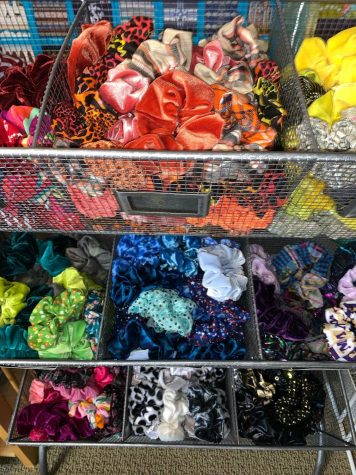 Support these small student businesses at Glacier Peak to help them out during these hard times.