The Newest Resolutions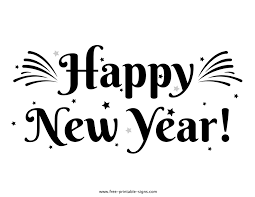 As 2021 comes to an end, people reflect on their year recalling the good memories and bad as they prepare to start the new year. To start of their New Year's right, many people try New Year's Resolutions in an attempt to fix an undesired behavior, accomplish a big goal,  or simply work to achieve a healthier lifestyle.
Many students have thought about their personal resolutions. When asked for their New Year's goal many students have chosen to work especially hard on maintaining a better mental health this year, "I'm trying to have a more positive mindset so I can focus on the things that make me happy," Jordan Gaffney said.
Attaining a good mental health state can also lead to being more physically healthy which has a multitude of benefits as well. The word healthy looks different on everyone and no one goes on the same path to achieve their best physical state.  A large amount of people will buy gym memberships as their main way to stay in shape with, "12% of gym membership sign-ups occurring in January," according to expertfitness.org.
Going along with maintaining a good physical health, many people also plan to eat more whole and nutritious foods that make them feel better. To start eating better some people have the goal to "I want to focus more on what I eat," Bella Peppin said.
Many meal delivery services promote their fresh and whole foods as the New Year starts.  Home Chef and Green Chef do this by "promoting the best meal kit for the keto diet and low-carb eating, with lots of plant based options," according to cnet.com.
New Year goals can be hard to achieve if standards are set to high and, "of those who make a New Year's resolution after six months 46% of people who make a resolution are still successful in keeping it," according to discoverhappyhabits.com.  The year 2022 can be a year of healthier habits if students work on small steps each day.