Eras Tour Tips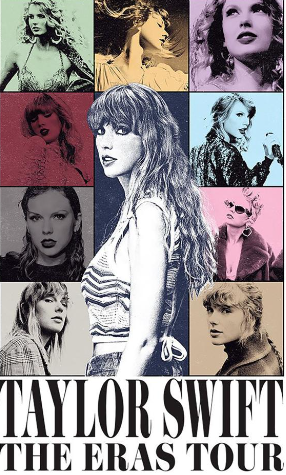 The countdown to Taylor Swifts' "Eras Tour" coming to Seattle is on! "I've never been more excited for anything else in my entire life, and I am so, so, so excited to go and scream all her songs. I don't know what I'm gonna wear yet, but I think I'm going with the reputation theme. She already sang my dream surprise songs, which were Getaway Car and Our Song," Jordan Gaffney said.  
She along with many others are super excited for the show, but there are things that attendees should know about before going in order to make the experience more enjoyable than it already will be. With less than a month and a half until the concert, here are some tips and tricks for those planning on going. 
Parking/Traffic: 
Taylor is already halfway through her U.S. shows, so thankfully we can learn from the other concerts on what to expect. Parking and traffic are obviously going to be a tough situation, especially for a sold-out concert at Lumen Field, which has a capacity of almost 70,000 people. The best tips from those who have already experienced the parking troubles have been to remember where you park, get there early, and wear comfortable shoes. It may seem obvious to remember where you park, but you would be surprised. It's good to put in your phone where you've parked, because you don't want to be lost in the middle of the night in Seattle. Getting there early is always good to do, especially if you want to be closer to the stadium. Wearing comfortable shoes could be a life saver if you had to park far away. It may not be as fashionable, especially if you have a special outfit planned, but you don't want to be miserable the whole time.  
In The Stadium: 
The stadium has some specified rules for bags. Lumen Field's rules state that any bags have to be clear and not exceeding 12"x6"x12". Keep that in mind when planning what to bring. Some good items to pack are your wallet, ibuprofen, snacks, portable charger, hand sanitizer, and earplugs.  
Another thing about the stadium is the merchandise. Eras tour merch is in high demand! There will be very long lines if you are looking to buy merch. Either get there early to get in line or stay after the concert to go to the merch stands. You could also look around at the other stands to see if there is less of a line.  
The Concert: 
Taylor Swift's set is a whopping three hours. Just Taylor Swift's set. The openers are another hour and a half or so. It's good to be prepared for that. It would probably be a good idea to get all of your stuff before Taylor comes out at around 8 P.M. Go to the bathroom, eat some food, get any water or snacks that you need, because you don't want to miss out on anything. 
The concert will also be very loud. A good idea would be to buy earplugs to wear. Three hours of loud music and people screaming can be very damaging to your ears. 
Lastly, dress up! Everyone is wearing super cute outfits to these concerts. Whether it's dressing as a Taylor Swift album or dressing as one of her lyrics, everyone is going all out.