Yearbook Distribution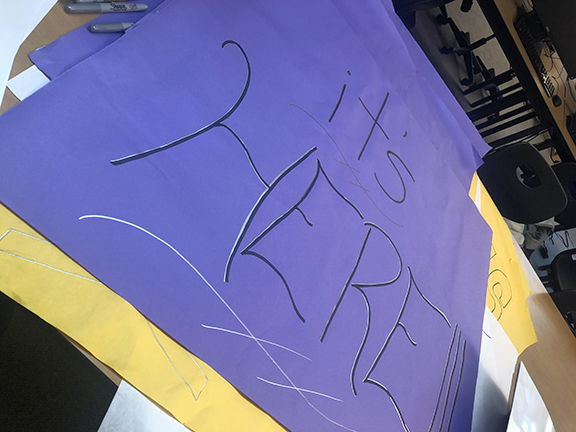 Elizabeth Schwartzhoff, Staff Writer
May 25, 2019
It's field day time! You know what this means, yearbook distribution.  With over 1300 students who purchased a yearbook it can get hectic. To help guide you, here is how the gym will be set up and how to efficiently get your yearbook and get out. Classes get out at 10:30 a.m. that day and that's when all the festivities will happen. 
Remember that you do have to go back to your sixth period for attendance otherwise you will be marked absent.
The yearbooks will be distributed in the mat room and there will be arrows and many signs pointing where to go. As you enter, you will see an array of tables, on each table there are last names such as Abbot A.-Bailey C. , if your last names fall between that, then that's where you would pick it up. If you need help, there will be many Publication students ready to help navigate your way around.
Be prepared to sign for your yearbook and if you have a fine and have not paid, you cannot receive your yearbook. When you do pay, please bring the green slip to us to collect in order to pick up your yearbook. You will exit and walk through the AUX gym, please do not exit where you entered just to help the flow of traffic as it will be busy. If you cannot make it or haven't bought one, the yearbooks will be in room 205 and eventually moved to the bookkeeper's office.