The Best Places to See Christmas Lights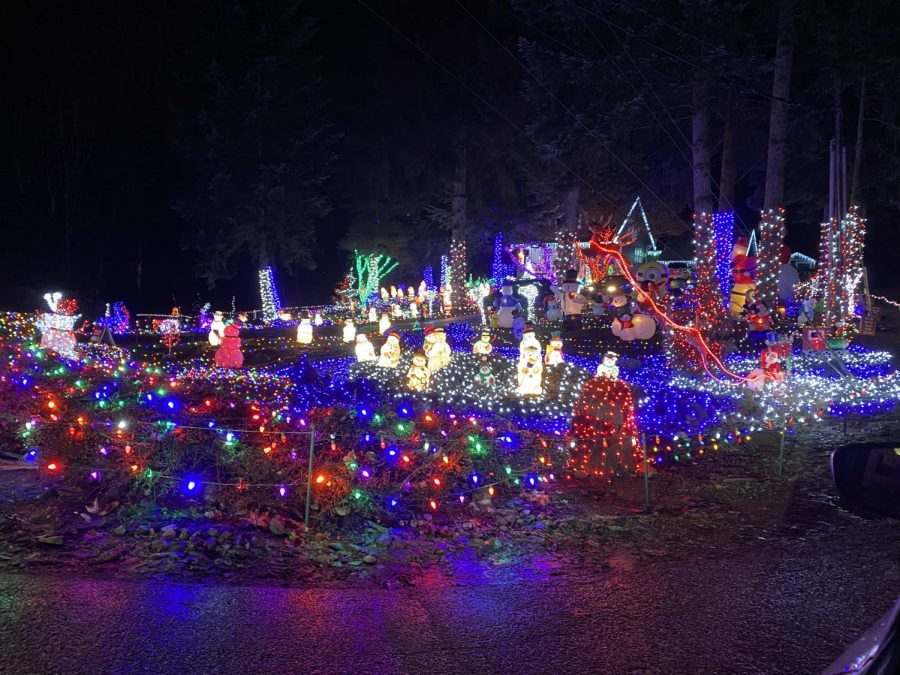 You know the holidays are coming when you start seeing Christmas lights go up. A great way to celebrate the season is going Christmas light looking. It's fun for all ages, and brings so much Christmas Cheer. Here's a list of some great places to see Christmas lights in Snohomish and surrounding areas.
I'll start with the areas closer to Snohomish. One great place to see lights is the Snohomish Freestyle Lights Cruise. It starts at 6 pm on December 21 in downtown Snohomish. Decorated cars and trucks parade around First Street, Avenue D, Second Street, and Cedar Avenue. But, if that date doesn't work for you, there's some other great places to see lights.
The Fir Grove neighborhood in Everett goes all out when it comes to Christmas lights. You can drive through the whole neighborhood, as almost every house is decked out. Near the exit there is also a Christmas themed food drive where you can donate as you leave. Right down the street from the Fir Grove neighborhood is the Irwin Family Lights. While the whole neighborhood around this house is pretty cool on its own, the Irwin Family Lights makes it great. Here, the family has synced up 40 minutes worth of Christmas songs with the lights on their house. I definitely recommend this house if you're interested.
Bothell also has its fair share of lights too. One of my personal favorites is Keener's Christmas. Here you can drive through the Keener's property, enjoying a wide range of lights and decorations. You can also donate for cancer as you drive around. Also in Bothell are the Evergreen Christmas Lights At the Evergreen church you can see an amazing light show, as well as get free hot cocoa and cookies. There is a light tunnel and walking path you can go through and a train display as well. This event is open through the Dec 24.
If you're up for a drive, there are some great places in Bellevue, Marysville, and Stanwood. In Bellevue you can go to the Garden D'lights or Snowflake Lane. The Garden D'lights is one of the few places listed which isn't free. Tickets are five dollars, but personally I think it's worth the price. The Botanical Garden is completely transformed with lights through December 31st. If you'd rather not spend money, but you're still down to go to Bellevue, Snowflake Lane is the place for you. Every night till the 24th, at 7pm, a parade of goes through the streets, performing to Christmas music, and handing out candy.
Another place outside of Bellevue is the Lights of Christmas I think the drive to Stanwood is worth it to see the great displays here. There is a lot to do here and I recommend checking out the website linked above if you're interested in going. Again, this place does cost a little to get in, ranging from 13 to 18 dollars, though I think it's a good price for what you get. From theater shows to ornament making to Christmas light looking, there's something for everyone.
The final destination in this list is the Holiday Tour of Lights at the Cedarcrest Golf Course. Here you can go on a 20-minute train ride through holiday and light displays. Admission is free, but you can make donations if you want.