Community Service Ideas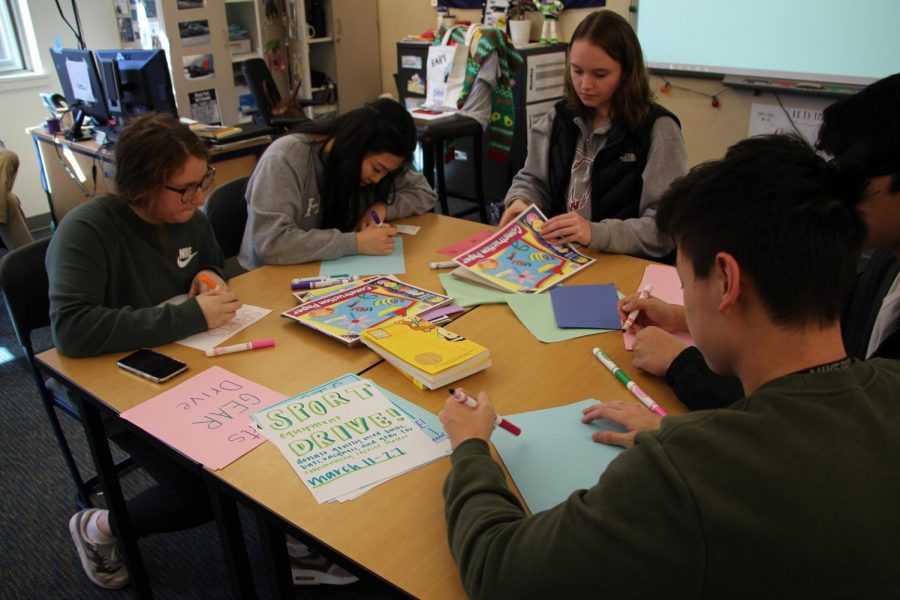 In order to graduate or to be a member of the National Honor Society, every student must complete a minimum hours of community service. For GP Seniors, they must have 8 required hours and NHS members have 12. Here are a four ideas for places to volunteer to get your needed community service hours.
Road Clean ups/School sponsor events
During Spring, NHS holds road clean ups after school. For two hours, you go around the school and nearby roads and clean up any litter on the ground. NHS members are already required to complete 2 road cleans ups. Any additional ones with count towards community service hours. In addition, Gp has toys/equipment drives and other events, where when you donate an item, you can recieve 30 minutes of community service (up to two hours). These events are held throughout the year. If you want more information, ask Miss Lee about the road clean ups.
Providence/Hospitals
Every summer, Providence Hospital in Everett has a High school summer program. This program does require you to have a total of 100 hours of community service but it is over the span of 10 weeks. In addition, the hours of flexible and at the end of the summer you will receive a stunning letter of recommendation. This is a great option if you are interested in going into the medicine field after high school. To apply for the summer program, go to the Providence website at https://washington.providence.org/locations-directory/r/regional-medical-center/donate-and-volunteer/volunteer/high-school-summer-program.
Summer Camps
Whether its a day camp or an overnight camp, these are a quick way to earn hours. Example of some camps nearby are YMCA, Girls Rock Math and Boys and Girls Club. These are best if you enjoy working with children.
Local business
Places such as animal shelters, food banks, and retirement homes always need volunteers. These businesses can be found all over and are fairly easy jobs. Some examples of local business that are constantly looking for volunteers are the Maltby Food bank and the Everett Animal Shelter.