DECA Students Take On Florida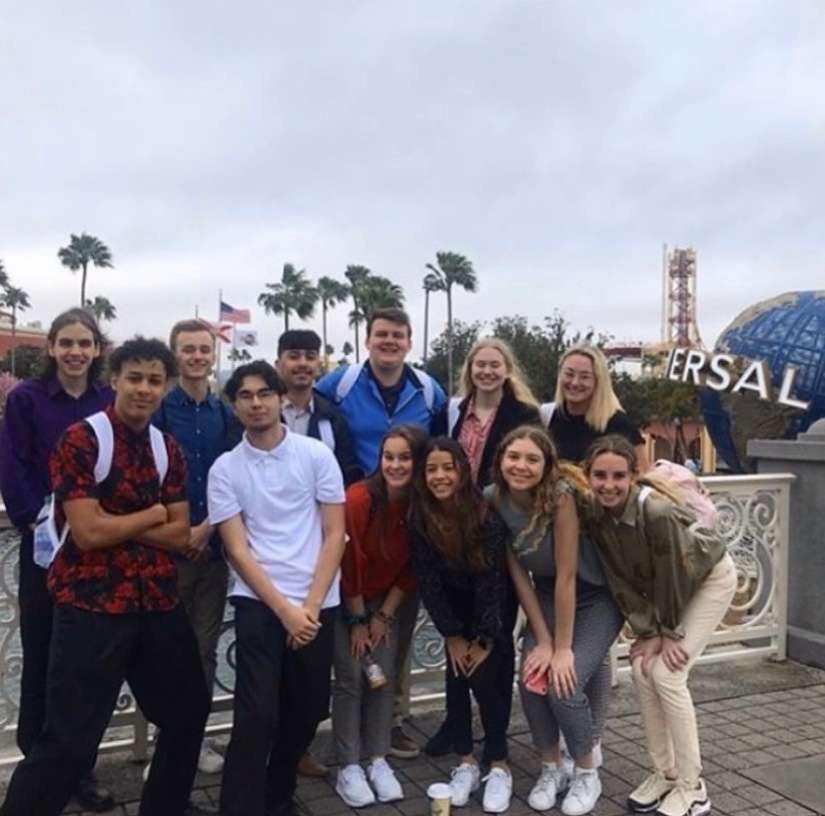 Last week, DECA advisor Ms. Sents and teacher Mr. Hauck took twelve students to the Sports and Entertainment Marketing Conference in Orlando, Florida. They stayed in Orlando for six days, getting a much-needed break from the Washington weather.
The students visited Disney World for two days before the conference to maximize their opportunity to ride roller coasters. The Conference itself was hosted by Universal Studios and was held February 5-9. Each day, there were four guest speakers. They talked about their experiences in business and different types of marketing. 
DECA's mission is to prepare emerging leaders and entrepreneurs in marketing, finance, hospitality and management, and the speakers helped to do this by showing how marketing translates to the real world.
As high school students, the conference attendees likely do not have much real-world business experience. This conference was able to give them a lot of inspiration and insight into the world of business, allowing them to explore future career opportunities.
The trip was not all work, though. Grant Zimmerman's favorite part was "bowling with Isaiah Ellison" in the hotel. The hotel the group stayed at was luxurious, with fun amenities like a bowling alley and arcade. The participants were also able to see the Blue Man Group perform on the second night of the conference.
Overall, the trip was an excellent bonding experience for DECA students. They got to spend a lot of time together as a group and held meetings often to go over the itinerary, discuss their experiences, and ensure everyone was representing their DECA chapter well. According to Isaiah Beck, our group of students was "second, if not the best dressed there." He also concluded that the whole trip "was a very memorable experience."