MLK Assembly Worth The Wait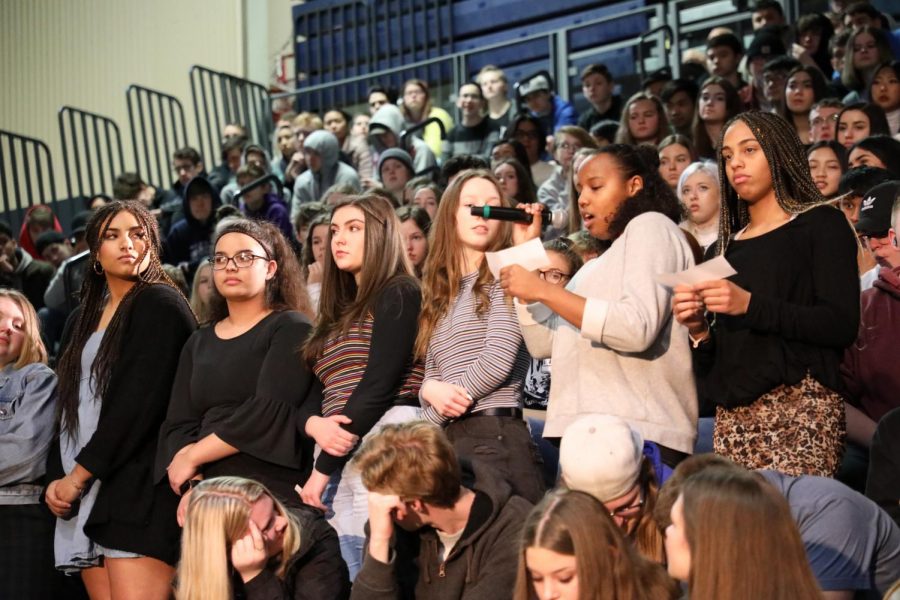 Martin Luther King Jr. day is not just a day off a school, it is a day to learn and remember. King was a leader for nonviolent activism in the Civil Rights Movement.
This year marked the 25th anniversary of the day that honors the life and legacy of the Civil Rights activist. During the school assembly, staff and students celebrated through impactful speeches and musical performances.  The assembly was originally scheduled during a snow day and was postponed until Feb.6.
"Giving this speech means everything to me. I knew that this speech would be a great platform to spread a positive message and it sort of made me come out of my shell and be more vulnerable which in the end turned out really great. There's always going to be people who don't agree with the things I said, but that's just the way the world works and honestly, I think the amount of people who gained something from my speech outweigh the number of people who didn't," Senior, Alaina Bol said.
Junior, Abagail Varghese spoke about her experiences saying, "It felt good to have a voice and get my message across to people who ordinarily wouldn't listen to me".
Many of us dream about our future, usually thinking of what house, car and job we will have, but how many of us dream of other people in our future? King dedicated his life to helping others, making a huge impact in the world. I hope each person reading this took something away from the assembly or from this article. Make your voice heard Grizzlies.