"Harry's House" Is Finally Here!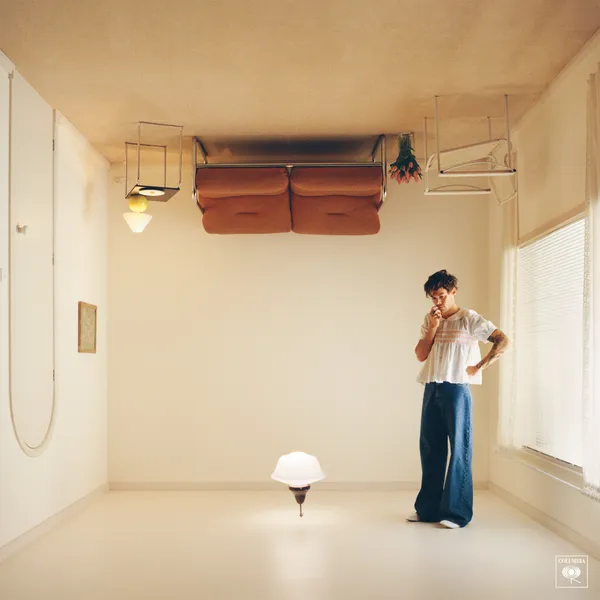 Harry Styles's new album dropped just in time for summer, and is getting amazing reviews- even from people who weren't Harry fans before! "I wouldn't necessarily call myself a huge Harry Styles fan, but his new album is so catchy and my favorite song is hands down "Late Night Talking", even though all of them are so good," Hanna Ligons said.
Fans of Harry Styles were already expecting a great album and have been highly anticipating new releases from Harry for almost two years. There was a lot of promotion for this new album, which Harry seems to have a theme for, as he had similar promo for his second album, "Fine Line."
Every day at 9a.m.  from March 19, until May 20 (the album's release date), a door would open on the website "youarehome.co". When the door was opened, it would reveal a mysterious photo of something that would leave hints towards things on the album. There are still some doors that are still uncovered  and no one knows what the image means yet. This still leaves some excitement to discover what the image may mean. The @youarehome Twitter account would also tweet mysterious things, which some of the tweets ended up being unreleased lyrics. There have also been mysterious ads in magazines and newspapers around the world that said, "You Are Home." 
On March 23, the trailer for the album came out, which had fans going crazy. "I was freaking out when Harry's trailer came out because I've been waiting for this since "Fine Line," Lily Whitman said. Then, on March 28, the first, and only single of the album (as of now), "As It Was" was announced to come out on April 1, with a music video teaser trailer or come along with it. When 'As It Was' came out, it went flying off the charts, winning the Guinness World Records title for the most streamed track on Spotify within 24 hours by a male artist and breaking the Apple Music streaming record for most first-day streams for a 2022 release.
Two weeks later, Harry headlined at Coachella, where he opened with "As It Was" in front of 100,000 people. In his Coachella set, he also sang 2 songs ("Boyfriends" and "Late Night Talking") that were, at the time, unreleased, but now are on "Harry's House." On April 28, Harry posted the back of the "Harry's House" vinyl, showing all 13 songs on the track list of the album. Four days later is when he announced he was doing a one night only concert in both New York and London, performing the album live for the first time. Just two days after that, he posted his vinyl unboxing. The following two weeks were filled with promo interviews with radio stations all over the world. Finally, on May 20, the long-awaited album came out! The album has only been out for a week and is already #1 all around the world, and has been the fastest selling album of 2022 so far.
The new album is getting great reviews and is charting well compared to his other albums, which also all charted very well with hit singles such as "Watermelon Sugar", "Adore You", and "Sign of the Times." Critics see "Harry's House" dominating other albums of 2022, in both streams and sales, and even see a few Grammy predictions heading Harry's way. When asked about the album, "Harry's new album is so good! Every song is so different from each other but they all tie together. All of his other albums are good but this one is by far the best. The music is amazing and I am so proud of him," Karlee Duitsman said.