Recapping Field Day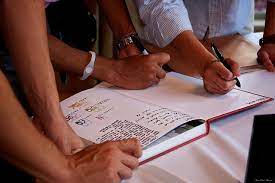 Another Field Day in the books!  Students were able to get their yearbooks, participate in activities, and eat food prepared by different clubs. Club members lined up with different booths selling floats, cake pops, brats, flowers, face paint and stickers. The students had a little under two hours to hangout and just have fun.
"I didn't do a lot of the games. I just had all my favorite people sign my yearbook and I walked around with my friends," Sophie Smith said.
Everyone was doing there own thing, but still enjoying their time. Most students had already bought tickets, but some had to stand in the line to get theirs. Once students had their tickets, they were all buying stickers and playing games. Many kids enjoyed watching the kickball game with student's vs teachers. Some students even got their faces painted.
"I had a fun time. I hung out friends and I went and bought a ton of food, and we played games. I also went to get some stickers which were cool," Harper Crowder said.
The staff kept it as organized as possible in many ways. The activities were put all through out the outside, lunchroom, and gym to keep people spread out. They called up students to get their yearbook by grade level so there would be less chaos. Although it was very spread out, there were still many lines. The club lines were long, as well as the bookkeepers line. Other than that, many kids were able to move freely.
"I think that field was pretty good. I was a little bored for part of it because the lines were pretty long, but all and all the booths were pretty cool, and it was a good time," Calay McGee said.
Overall, field day had great reviews. Students enjoyed their yearbooks and the couple hours to be with their peers on the last Friday for all the seniors.