PNW Pride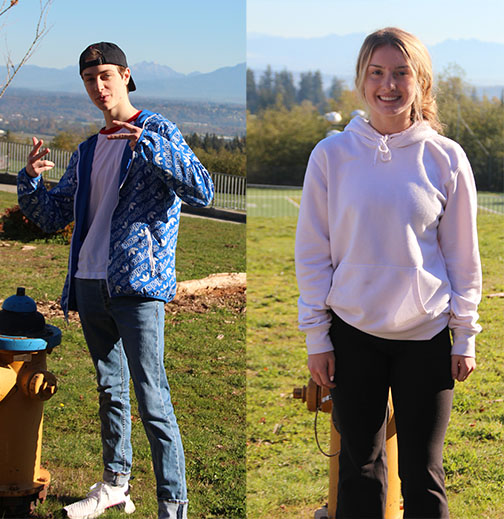 Luie Cartier, Staff Writer
October 19, 2018
We Washingtonians are very proud of our weather. We wear our rain jackets with dignity and stick up for mother nature. Patagonia probably makes half its sales just from Washington alone. It is very common for someone to pay upwards $100 for a Patagonia or North Face. The most popular style I see at Glacier Peak is the North Face Venture rain jacket and the Patagonia Nano Puff jacket.
It is also all about the brands here. While some cities like to focus on their Juicy Couture and Gucci heels, we stomp through our puddles proudly with our overpriced Hunter rain boots.
The vibe here, especially at GP, is just different.
"GP's attitude and style is just more down to earth, down the the PNW earth," junior Brett Redman said.
We often see girls wearing less makeup, natural hair, leggings and a rain jacket on a daily basis which you typically wouldn't see in a state like Texas or New York.
"The classics I always see are flannels, Patagonia's, Birkenstocks, and Chaco's all year round," Sarah Baker said.
And it's not all about the weather, sometimes we just wear or PNW outfits because they're just part of our wardrobe. Today for example, a 60-degree afternoon, we still see guys and girls bundling up in their sweaters and sneakers. And we could never forget about the fancy hiking water bottles we carry with us.
"When I walk in a classroom all I see are the various colors of Hydroflasks," Abby Price said.
I think the best way to describe their style, representing the PNW, is comfy, cozy, and practical, but sometimes overpriced.