Election Confusion
A Student's Guide to the 2020 Presidential Race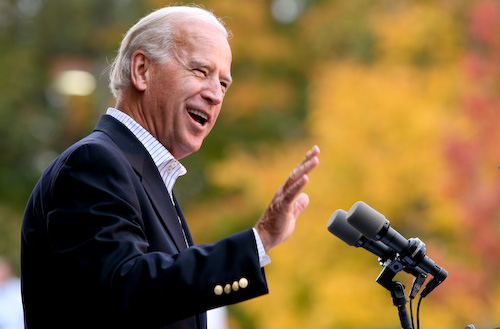 Many current high school seniors and juniors will be able to vote in the 2020 elections. 33 senate seats, 435 congressional seats, 11 governorships, and 86 state legislatures on the ballot. But, one of the most notable races will most likely be the presidential election. Currently, there are 2 Republicans and 22 Democrats vying for their parties nomination to run for the White House. Choosing between 24 candidates can be a dizzying experience, so here is a break down of some of the most notable candidates and their chances of claiming victory.
Republicans:
President Trump is almost certainly one of the biggest contenders in the race. While his administration has been engulfed in scandals like the explosive Mueller report and a policy of family separation at the border with Mexico, the President is definitely a strong competitor because of the thriving economy. His base of support is very enthusiastic about him, and he has accrued a reelection war chest of over $100 million. So while he may have a disapproval rate of 52%, he may still be able to convince his 2016 voters to give him another go.
Bill Weld, the former governor of Massachusetts, is the only other competitor currently challenging the President for the Republican nomination. According to a poll by Monmouth University, only 8% of Republicans said they would definitely support Weld, while 54% said they would definitely support President Trump. So while the governor may not have a strong chance of winning the race, he may be able move the President more towards the center on a few issues.
Democrats:
Joe Biden is the current front runner in the Democratic field. The long time Senator and former Vice President under Barack Obama. In an average of all the polls calculated by RealClear Politics, Biden sits at a support base of 36.8%, which is more then 20% above the second highest ranked candidate Bernie Sanders. Biden is a widely loved centrist Democrat who is a staple in many political circles. Some polls currently have Biden beating Trump, but he may have some struggles surviving the crowded of field of progressive candidates, especially after allegations of that he touched women in ways that made him feel uncomfortable. Biden has apologized for placing the women in awkward positions, but says he is a very up close and personal candidate who likes making human connections with his constituents.
Bernie Sanders, the fiery socialist senator from Vermont, is the next biggest contender for his party's nomination. Sanders is well loved by many young people and brought proposals like healthcare for all into the center stage. But many fear that Sanders would lose a challenge against because of his far left stance. Only 25% of Americans say they could comfortably support a socialist. But, some say that his socialist message may resonate with working people and propel him to beat President Trump.
Elizabeth Warren holds many of the same views that Sanders holds. The senator from Massachusetts has proposed many ideas like imposing an additional 2% tax on people with a net worth over $50 million and also wants to forgive billions in college student debt. But, Warren has faced criticism when she falsely claimed that she was Native American. While a DNA test did show that she had a trace of genetic material from the Cherokee people, the Cherokee tribe does not officially recognize her as a member. President Trump has repeatedly mocked her for the claim and called her "Pocahontas".
Kamala Harris is a former public prosecutor in California and currently serves as a senator for the state. She has repeatedly been a harsh critic of President Trump and is one of the only women of color running for President. She is a moderately progressive candidate, but she has faced criticism of some of her "tough on crime" policies that she held as a prosecutor.
Pete Buttigieg is one of the most interesting candidates in the entire race. He is the 38 year old mayor of the town of South Bend, Indiana, and attended Harvard University before enlisting in the military.He is also the only openly gay man to be running. Buttigieg sprang up in popularity after attending town halls conducted by CNN. One of his biggest struggles is his potential lack of experience, but claims leading his town of a little more then 100,000 people has actually provided him better experience then most of the other candidates possess.