Diplos' California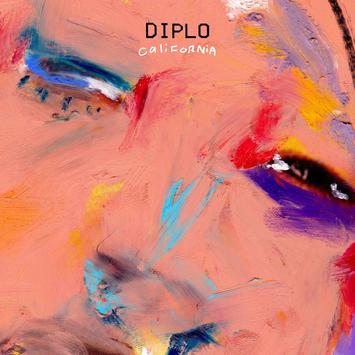 Hang on for a minute...we're trying to find some more stories you might like.
Diplo, whose real name is Thomas Wesley Pentz, has recently released a new EP. (EP is short for an extended play. It's smaller than a full-length album, but more than just a single.) In 2004, DJ Diplo changed hip-hop forever when he released his album, "Florida". In which he collaborated his sound for EDM and current rap artists, making a new sound no one had really heard before. The album took flight and so did his career. Diplo would later work with artists like Major Lazer and even M.I.A., which would soon be one of the most popular songs of 2007 and even be incorporated into the movie Slumdog Millionaire, which happens to later win numerous Academy Awards as well as Golden Globes.
Following "Florida", Diplo releases "California" another state named project. The EP reflects his past work and he did a pretty good job in replicating his old work in a new, more colorful fashion. On the new project he worked with the likes of todays more popular rappers including, Lil Yachty, Santigold, Desiigner, DRAM, and Goldlink. His most popular feature off the EP is most definitely the Lil Xan feature, "Color Blind" which has already made almost 2,300,000 plays in the first week of being released. This song as well as "Wish" with Trippie Redd, are the darker, sadder ends of the EP. Diplo even admitted to doing this on purpose, he is very aware that emo is openly beloved by hip-hop fans nowadays. Considering some of the new generation rappers have darker and sadder styles to their music.
Pitchfork rates this EP a 7.4/10, and DailyTrojan rates it a 8/10. Personally, I would rate this EP a 6.5/10, and this is why. I very much enjoy EDM as much as I enjoy rap music. Yet if it is going to be mixed together it needs to be done properly and in smooth transitioning matter. Some of the tracks on the list seem to have a jumbled sound to them, as if he wasn't too sure on where to place certain verses. Yet on some of the songs he nails it completely, like "Wish" and "Color Blind". This shows in the views, considering they are the two most viewed songs on the EP, either Diplo executed these songs perfectly, or Trippie Redd and Lil Xan are very much enjoyed by todays hip-hop fans.
In the end, don't just take my opinions on the EP and only listen to "Wish" and "Color Blind". Listen to the whole thing and see what you enjoy!