Daytona by Pusha T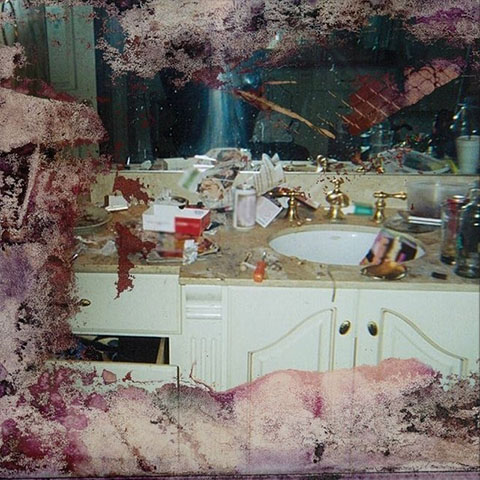 Hang on for a minute...we're trying to find some more stories you might like.
Total Rating: 8/10
Highlights of the Album: Overall production (Kanye West), 'What Would Meek Do' verses, Drake disses in 'Infrared'
Pusha T's first album in over two years came with much anticipation, and it did not disappoint. Pusha, the President of record label GOOD Music, announced the album release in early 2018, and ever since it was announced that the project was produced by fellow GOOD Music artist Kanye West, the album was met with high expectations.
Getting into the seven song project, named after Pusha's favorite watch: the Rolex Daytona, it was clear from the very first track they were produced by Kanye. They each carried  his classic sound consisting of mixed up samples from old songs and heavy synth rhythms coinciding with smooth baselines. Along with the production, Kanye was one of two features on the album, laying a verse on one of the most notable tracks since the release of the album, 'What Would Meek Do'.
The only other feature is Maybach Music president Rick Ross on the third track, 'Hard Piano'. The title of the song is a double entendre, as it refers to the tough piano riff beat in the background as well as keys of a piano relating to "keys", or kilograms, of cocaine. Crack- and cocaine-dealing is a common theme of the album, as Pusha has an extensive past of dealing cocaine with members of his old rap group Clipse.
In each song, Pusha lays down his classic gangsta rap bars referencing his own and his homies' pasts of dealing cocaine, along with some of his gripes about the current state of the rap game, specifically some disses at superstar Drake in the final track 'Infrared'. Drake since responded with a diss of his own, called 'Duppy Freestyle'. The latest news has been that Pusha fired back again following Drake's response with a new diss called "The Story of Adidon."
In the end, this album will never gain the popularity that it deserves as it doesn't include the catchy hooks or pop-style beats that grow to fame these days. But if you're looking for an album styled from 90's hip-hop about an artist gaining fame and success after having previously grinded in the streets to escape the hood, then look no further.