A Star Is Born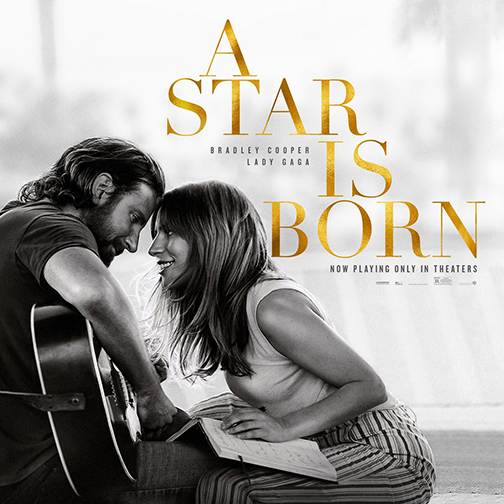 Bradley Cooper and Lady Gaga's big debut of A Star is Born was anything but shallow. Both Cooper and Gaga tried something new and they were both phenomenal.
In an interview with Andrew Freund, Cooper said that "in the first 30 seconds" of meeting Gaga he knew that they were going to have great chemistry throughout the movie. Then, Gaga goes on to say that when starring the film, they supported each other while they were stepping out of their comfort zone.
The movie was all about a music artist, Jackson Maine (Cooper), who had a drug and alcohol problem but loved to perform. He meets Ally (Gaga) at a drag bar and instantly there were sparks. Ally quits her job and goes on tour with Jackson and to pursue her own music career. While watching the movie I was pulled into all the emotions the characters presented.
From the beginning, Bradley Cooper had me falling into his character's story. From the time he first stepped on stage to his last scene I was along for the ride. This is Cooper's directorial debut. The way he placed the camera's made you think that you are part of the characters journey.
Senior Cameron Keel also enjoyed the movie.
"It really kept me on the edge of my seat. I never knew what was going to happen next," he said.
The documentary style made the script all the more realistic.
"Lady Gaga is a really talented and she did a great job portraying her character's emotions. The way Bradley Cooper presented the movie made you think that it actually happened," she said.
Overall, this movie draws you in and will leave you in tears. I highly recommend see this film on the big screen.