Putting The "Hip" Back Into Hypnotist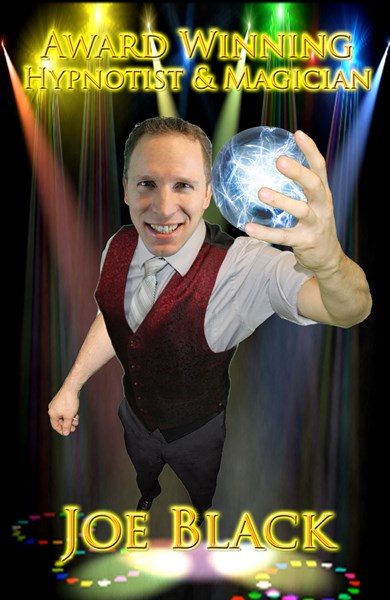 Hang on for a minute...we're trying to find some more stories you might like.
Hypnotist Joe Black has returned once again to host his two interactive shows. Black began his performance with an interactive activity to see who had the ability to be hypnotized. Once that was completed, he chose 12 audience members to join him up stage and be the stars of the show. With soothing background music and a series of suggestions and snaps, the stars became hypnotized, including a few audience members who also wanted to be hypnotized.
Black made the stars laugh hysterically.
"I laughed so hard when one of the girls on stage snorted while she was laughing," said Mia Tukey.
At one point, Black made the participants believe their shoe was a phone and that someone was calling them.
"Jaden Foster's grandma called her saying she didn't love her and hung up the phone," said Emily Smith.
The hypnotized audience members were told to yell out the phrase "I lost my belly button!" as loud as they could if they heard the word "hypnotized" being said. Brett Redman was the first audience member to yell out the phrase and question who would've taken his belly button. He was very concerned as he began to tear up, Black told him it was going to be alright, calming Redman down.
The stars were asked to sing and dance as if they were Justin Bieber when "Baby" played. They did the same with other singers, which included, The Village People, Michael Jackson, Justin Timberlake, and a few others. Black performed many other hypnosis acts on the stars that had the entire audience cracking up.
Overall, Joe Black did not hesitate to put on an amazing show with his skills and professionalism while still being goofy. For me, this is a day I will definitely remember. You can easily search "Joe Black hypnotist" on the internet to see his 5-star Google and GigMasters reviews. Book him for a birthday party, wedding, and much more!