Seven Rings and Ari's Favorite Things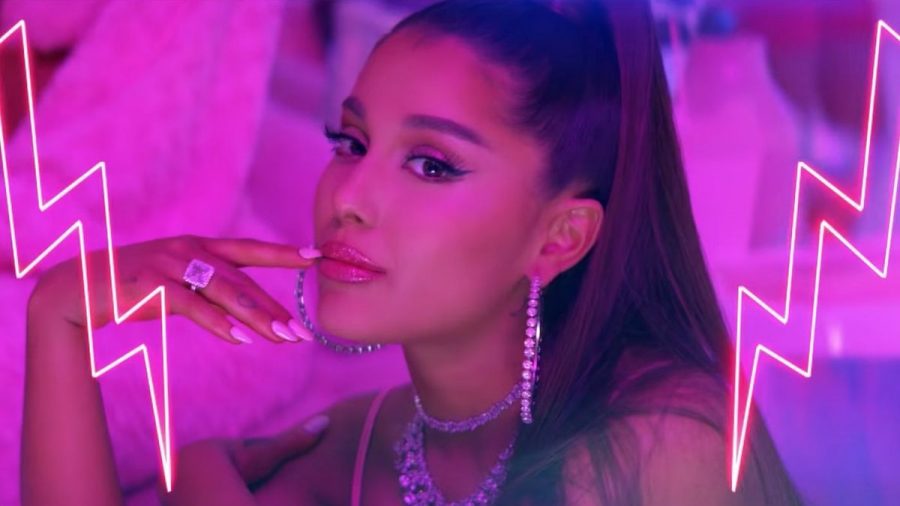 Released on 18 January, this song came as a finessing surprise. Ariana Grande is already back at it again dropping filthy tracks only months after her media phenomenon, "Thank You, Next." Not only is the music video crisp and tasty, but the alternative neon aesthetic is absolutely to die for. As a huge theme of pop culture, neon aesthetics absolutely slap when it comes to music videos, and Grande owns it.
Aside from the drooling cinematography, the words have spice to match. The song, as Grande explained on Twitter, was written by her and her friends after they went out one bubbly drunken night to Tiffany's. As any normal young babe would do, she decided to buy matching rings for her and her six friends because hey, nothing says friendship like diamonds. In her lines she goes through the products of her success. She flexes her wealth in a baby pink sort of manner, dissing her exes along her bouncy lines.
Incorporated into her sultry lines is one of my personal favorites; "My Favorite Things," a classic song from The Sound of Music. Grande sings with her classic allure, letting her signature high pony tail swing. Sis' even went out of her genre and threw some tangy rap themes into the mix. It's no surprise this bop is number one on the charts at this hot second, and likely to stay up there for a while.
A bit of tea has been tipped that our girl Grande used some themes from other songs to make her tunes and video, but hey, let's remember that most of this song is already mooching off another hot number. All art and music are the product of a million little inspirations from other medias and templates, so similarities are hardly a travesty. Just let our girl Grande live her best life and spoil her friends with her riches.