Whitney Houston: I Wanna Dance With Somebody Review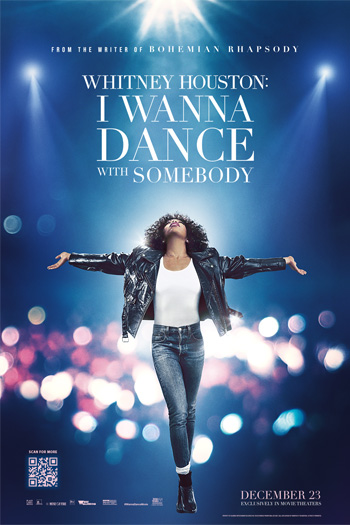 Whitney Houston's career is one of the most iconic by her many performances a few being 1994 American Music Awards, She performed what is arguably her greatest live TV performance during the show, singing a medley of "I Loves You Porgy", "And I Am Telling You I'm Not Going" and "I Have Nothing." Houston's popular songs also included: "I Wanna Dance With Somebody" and "I Will Always Love You" from The Bodyguard. Even though she never sang these songs in a performance or a concert they some of her top charted songs that she has released.
In the new biopic "Whitney Houston: I Wanna Dance With Somebody," those moments are acknowledged, albeit briefly. Instead, writer/producer Anthony McCarten has chosen to bookend this slog through Houston's career and all-too-short life with her performance at the 1994 American Music Awards. Naomi Ackie an English Actress transforms herself into her character of Whitney Houston. Whitney Houston's talent and beauty was otherworldly, so Ackie had to undertake her mannerisms and gestures.
Houston had some very sensitive topics in her life which were talked about in the movie. The movie shows Houston addiction with substance abuse and how people think it had something to do with her repressed sexuality, her so called affair with her best friend Robyn Crawford, and the pressure from her parents to be the "princess of pop." Whitney Houston's relationship with Bobby Brown is presented in the movie with both their struggles with substance abuse and how their marriage went down. As the film progresses toward Whitney's tragic end, it does not show how she dies but it has images and words explaining how she died.